Clean air should not give you a headache!  Find out how we can help.

SmartBox

TM

Technology is here
For the first time in the history of industrial dust collectors, a system has been developed that dramatically changes how hazardous waste-dust and contaminated filters are handled.
The use of a BlueSky® dust collector with a SmartBox™ module, ensures that the collected hazardous dust and filters never pose a threat to service personnel or the workplace environment. This is especially important when the captured dust contains asbestos, silica, hexavalent chromium, active metals, compounds, radioactive contamination, or bio-waste.
The SmartBox™ module contains the captured dust and filters. It is never serviced or opened at the work site—it's removed as a sealed unit (think inkjet cartridge).
A SmartBox™ module exchange can be accomplished safely in less than 10 minutes and requires no special procedures, PPE or personnel monitoring.
For business owners who think that the handling of waste-dust is a mere "pain in the neck", it's time to re-evaluate. The handling of hazardous dust and filters can pose a serious risk for a business—dust affects the health of employees and tightening environmental laws can invite potential legal action.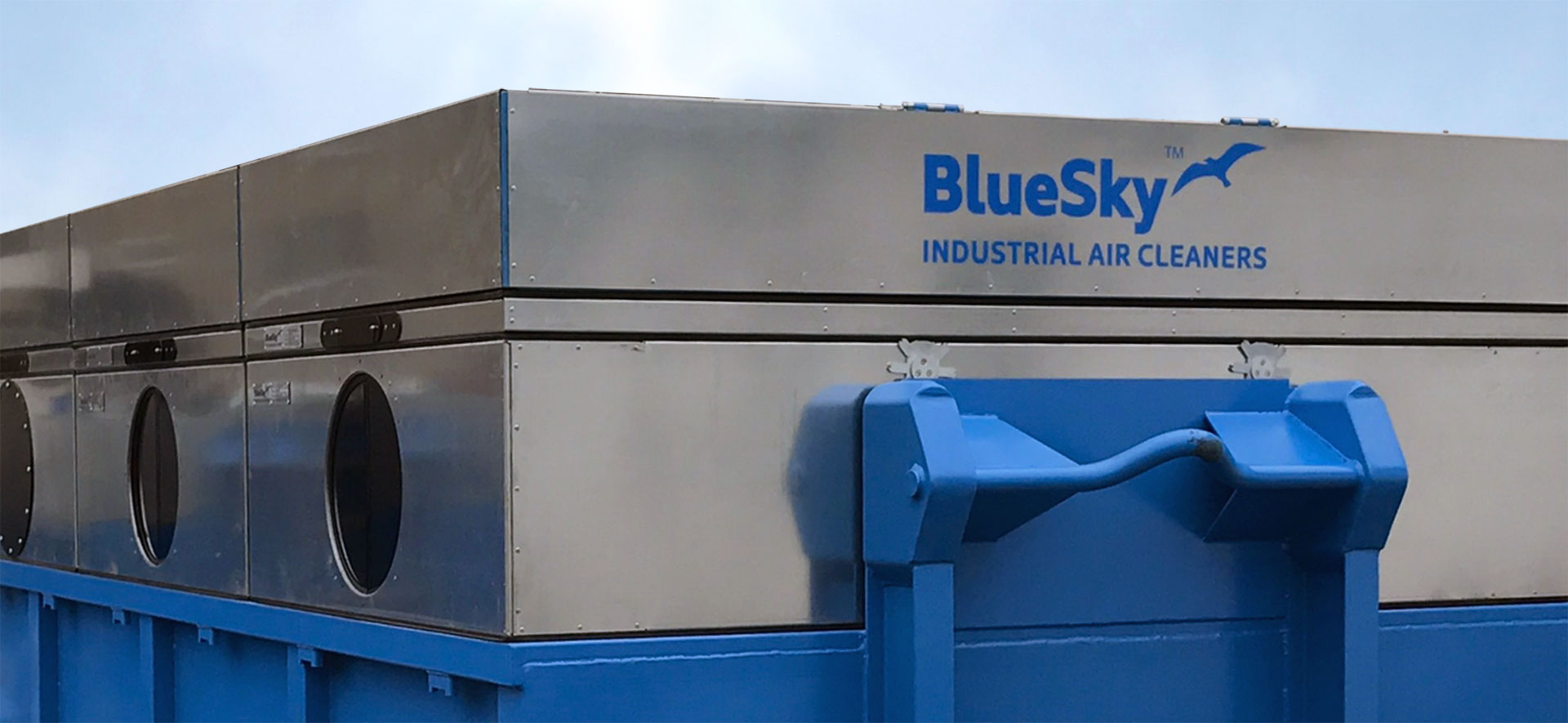 Primary and Secondary (HEPA) Filtration
A BlueSky® machine configured for hazardous waste is equipped with first stage primary filters (Merv 14/15), and second stage HEPA filters. The HEPA filtration removes >99.97% (with reference to 0.3μm particles). Such filtering standards are considered suitable for return air into a facility e.g. for energy efficient climate control.
The video shows the filter change-out process of a CONVENTIONAL dust collector. It is a cumbersome and messy job. In most instances it is done while standing on a ladder or on a manlift.
Spillage resulting from filter change-outs can pose a serious threat to workers present, and can contaminate the equipment and the local environment. Subsequent cleanup sweeping will exacerbate the problem and for some dust-types sweeping is illegal.
A BlueSky® dust collector works differently. Contrary to a conventional dust collector, the dirty part of a BlueSky® dust collector (Smart Box™ module) is NOT opened—all dust and filters are safely sealed inside. The hazardous dust-waste and filters are NEVER seen or touched.
CONVENTIONAL DUST COLLECTOR
The video above shows a BlueSky® SmartBox™ module exchange . This is accomplished safely in less than 10 minutes and requires no special procedures, PPE or personnel monitoring.
ATTENTION: The video shows a BlueSky dust collector in its smallest configuration.
A SmartBox™ module has the dust-capacity of five regular drums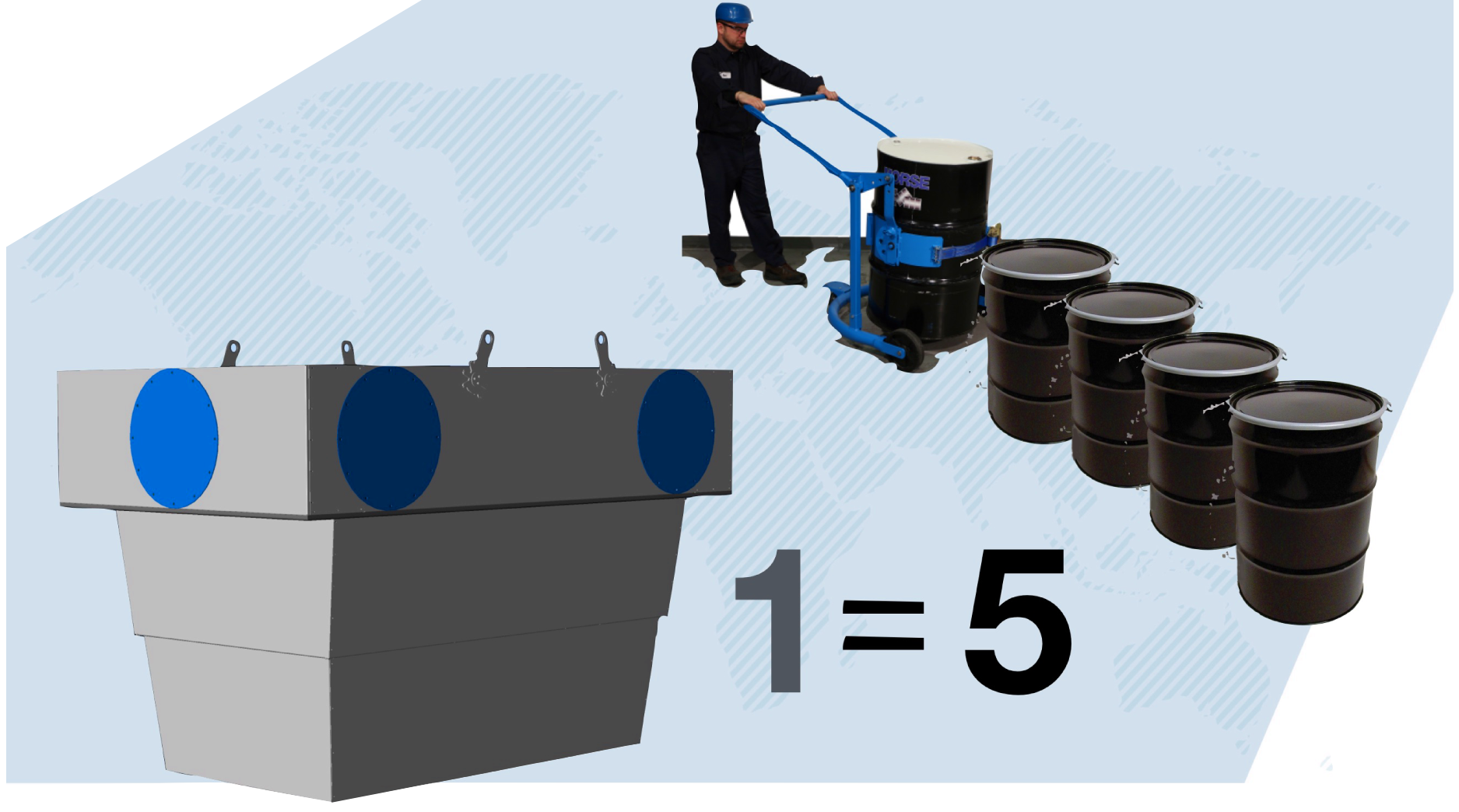 FOLLOW US
We regularly post new articles on Linkedin and you can find all our videos on Youtube.