BlueSky has developed a system that dramatically changes how hazardous dust and contaminated filters are handled
The use of a BlueSky® dust collector with a SmartBox® module ensures that the collected hazardous dust and filters never pose a threat to service personnel or the workplace. This is especially important when the captured dust contains asbestos, silica, active metals, hexavalent chromium, compounds, radioactive contamination or bio-waste.
The SmartBox® module contains both the captured dust and filters. It is never serviced or opened at the work site—it's removed as a sealed unit (think inkjet cartridge).
A SmartBox® module is exchanged safely in 30 minutes or less,  no special procedures, PPE or personnel monitoring required.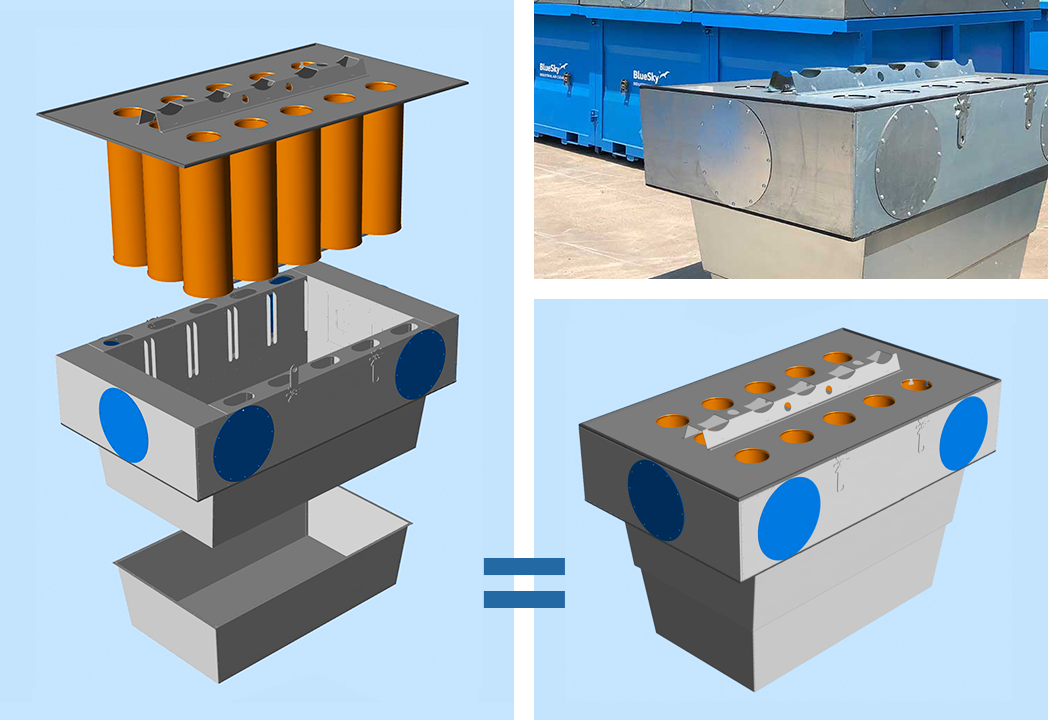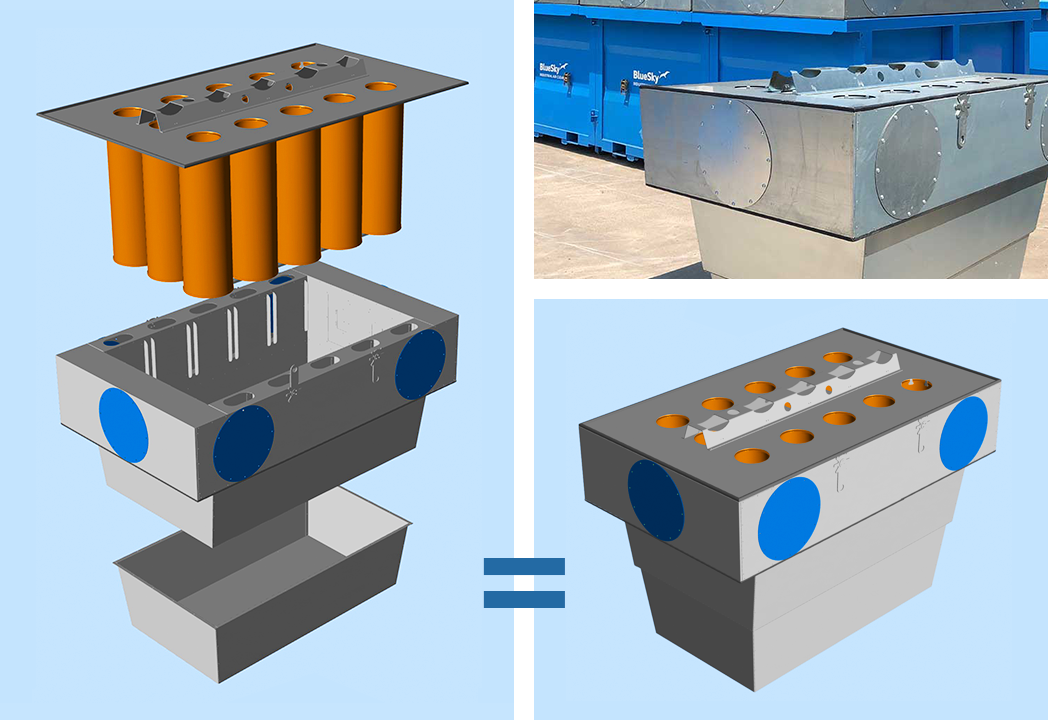 Call:  (+1) 832 510 1140 — United States
If lines are busy please text or email
The filter change-out of a conventional dust collector is cumbersome and messy
It's done while standing on a ladder or man-lift. Spillage resulting from the filter change-out can pose a serious threat to service personnel and other people working in the area. It can contaminate equipment and the local workplace environment.
Each SmartBox™ module has the dust-capacity of five regular fifty-gallon drums.

Each SmartBox module has the weight capacity of 2 tons US (4000 lbs)

The full SmartBox is lifted out of the dust collector with a forklift and transported to a waste management facility.

The SmartBox is always sealed— during operation, removal, and handling. There is never any dust-exposure to anyone, ever.

An estimated 26%–53% of COPD can be attributed to occupational exposures
National surveys have shown that exposure to dust, grain dust, organic dust, inorganic dust, fumes, hydrogen sulfide, diesel exhaust, environmental tobacco smoke, and chemicals increases the risk for COPD morbidity and mortality. — CDC (Centers for Disease Control)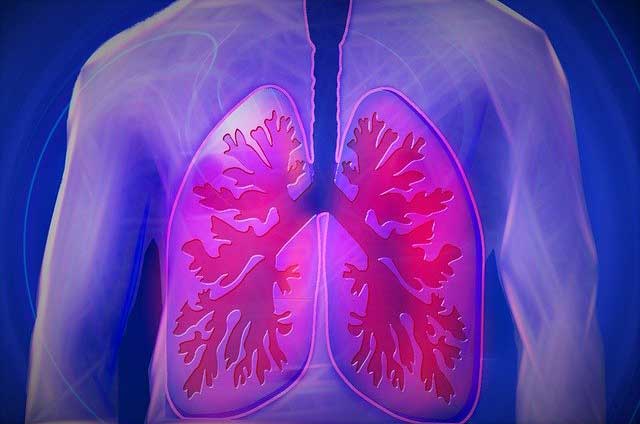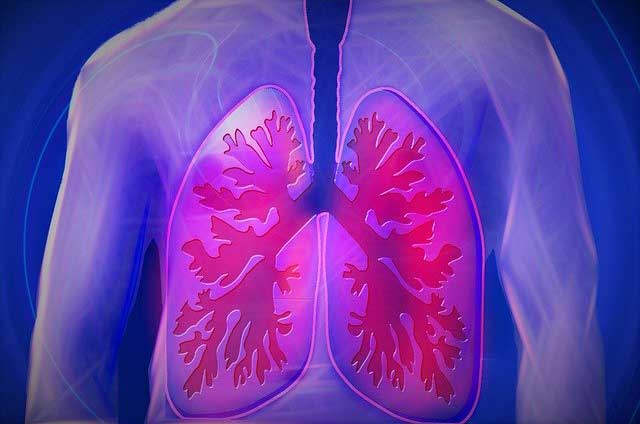 Business owners who think that taking care of waste-of dust is a mere "pain in the neck", should think again. The handling of hazardous dust and filters poses serious risks. Servicing a dust collector can negatively affect the health of employees. That, and the ever-tightening environmental laws, encourages lawsuits. BlueSky® dust collection systems offer protection.
SmartBox

®

module exchange
Done in 30 minutes or less. Requires no special procedures or PPE.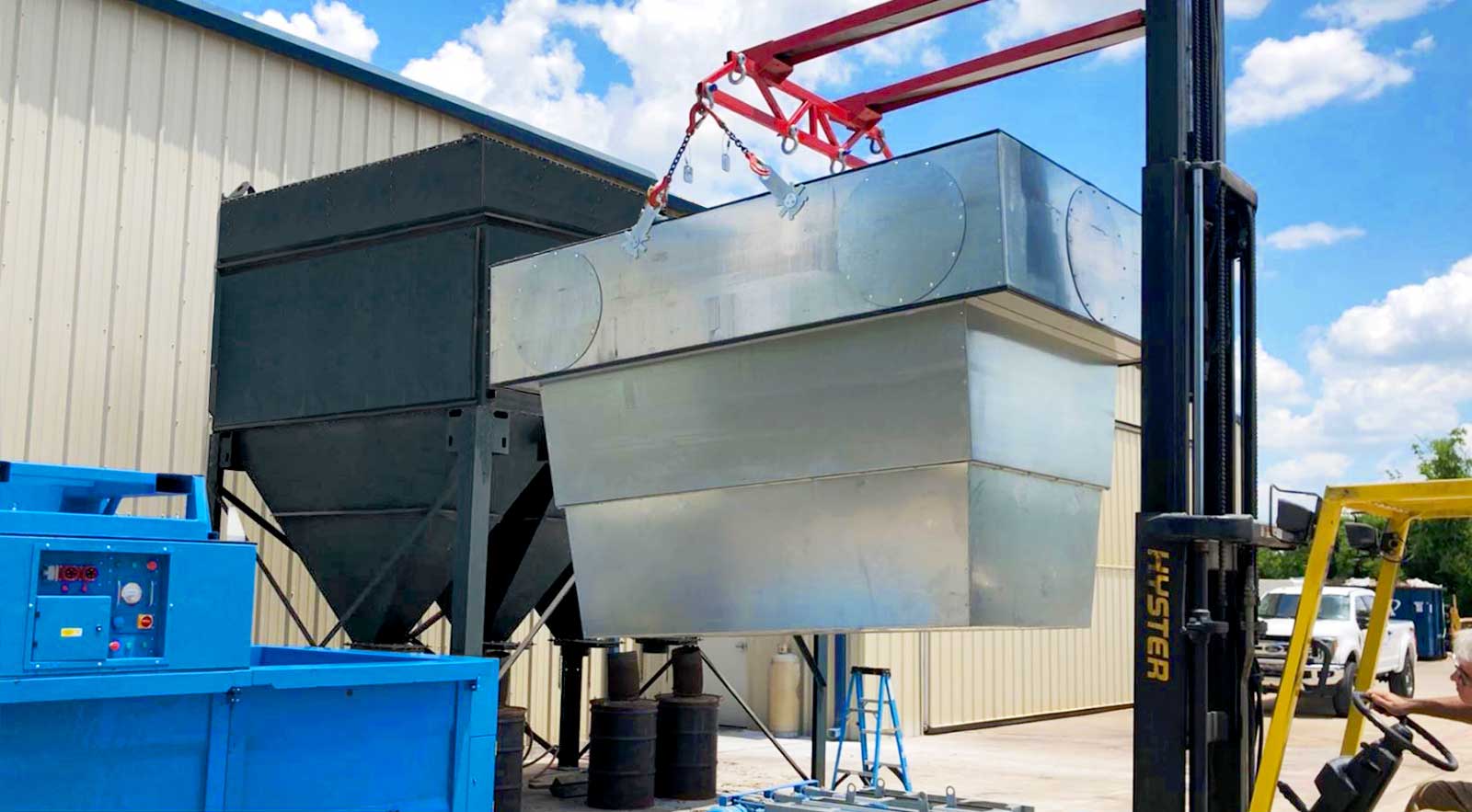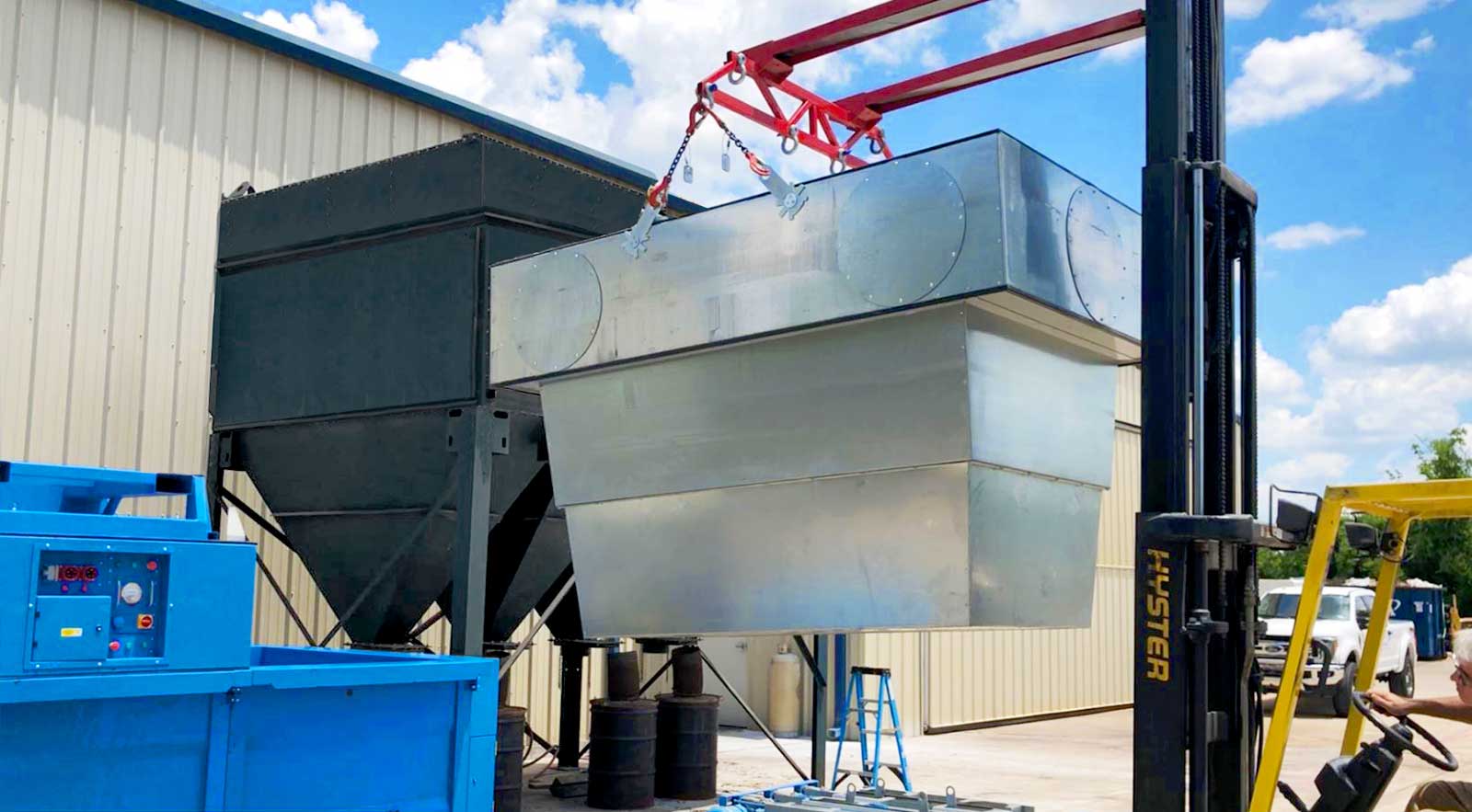 A BlueSky

®

dust collector can accomodate one, two, or more SmartBoxes
The BlueSky® dust collection system is truly modular and plug & play. Sections can be added and modules can be dropped in at any time. Your dust collector grows as your need for capacity grows. This on-demand-capacity feature of a BlueSky dust collector results in substantial energy savings.
About Us
BlueSky® Global LLC is currently the only company in the world that manufactures and distributes patented* Industrial dust-collection systems equipped with SmartBox®  Technology.

Because of the worldwide trend of tightening environmental laws, this patented* solution has been hailed as the most practical and cost-effective on the market today.
*includes Europe, China, India and other countries
For all inquiries, use contact form or call:
(+1) 832 510 1140 — United States
If lines are busy please text or email
FOLLOW US
We regularly post new articles on Linkedin and you can find all our videos on Youtube.