Negative Air Pressure Machine Rental , 1,000 CFM - 60,000 CFM, HEPA Certified For all Hazardous dust
Two negative air pressure machines on long term rental from BlueSky. Placed at the end of the large white enclosure to capture radiated (nuclear) dust during a Navy barge deconstruction project.
Negative Air Machine rental,

10,000 CFM, 20,000 CFM, 30,000 CFM, 40,000 CFM, and higher
BlueSky negative air pressure machines are HEPA certified for any hazardous dust or fume, from lead, asbestos, hexavalent-chrome and radiated dust to bio contaminants. BlueSky negative pressure machines are fully customizable from 1,000 CFM to 50,000 CFM, even up to 100,000 CFM. By simply connecting additional sections to the system, we can accommodate any capacity requirement.
Filter change-outs done free of charge by BlueSky
*Client pays for costs associated with new filters, all labor is on us.
Call (+1) 832 510 1140 or send us an email
Case study - Navy Deconstruction Project Done Under Negative Air Pressure in Large Enclosure
The large containment tent in the video is kept under constant negative pressure by BlueSky machines. BlueSky rental machines are ideal for all hazardous materials (remediation of large space for asbestos and lead, or processes involving painting or surface prep with hexavalent chrome).
Our client, APTIM Government Solutions, is pleased with the results and has requested a third rental machine for use at another deconstruction location within the hull of the ship to capture radiated silica dust at the point of breakage.
HEPA Negative Air Pressure Machine Rental For Large Abatement projects
During remediation projects, dealing with lead, asbestos, mold etc. the common solution is to employ multiple small machines inside a contaminated building, BlueSky suggests a whole-building approach. A BlueSky negative air machine is ducted into a building and because of its variable high-volume options, it can put the entire building under negative air pressure.
This process is faster, safer and more cost-effective than the way it's usually done. The BlueSky remediation system is especially suitable for larger buildings such as schools, shopping centers, and other commercial buildings.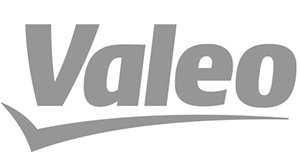 Using One 20,000 CFM Negative Air Pressure Machine (or more) in a Whole-Building Approach to Abatement and Remediation Projects.
In this video Dr. Michael Seitz gives a detailed explanation on the advantages of using a whole-building strategy when it comes to dealing with hazardous dust (lead, asbestos, silica etc.) and bio contamination in medium to larger spaces.
For a Navy deconstruction project (see case-study above), we were asked to supply three 20,000 CFM negative pressure machines. But before the Navy would allow us to participate in this deconstruction project (where radiated dust was suspected), we were required to have our HEPA negative air machines independently tested. Needless to say, we passed the tests with flying collars.
10,000 CFM Negative Air Machine
The Whole-Building negative air pressure concept in action.  A 10,000 CFM negative air machine rental employed for remediation in a Texas church.
BlueSky® negative air machines can "grow" based on required capacity. Instead of one TurboBox (fan) and one SmartBox (filters & dust), its capacity can be increased by adding more SmartBoxes and/or TurboBoxes.
Frequently Asked Questions About Negative Air Machines
About Us
BlueSky® Global LLC is currently the only company in the world that manufactures and distributes patented* Industrial dust-collection systems equipped with SmartBox®  Technology.

Because of the worldwide trend of tightening environmental laws, this patented* solution has been hailed as the most practical and cost-effective on the market today.
*includes Europe, China, India and other countries
For all inquiries, use contact form or call:
(+1) 832 510 1140 — United States
If lines are busy please text or email
FOLLOW US
We regularly post new articles on Linkedin and you can find all our videos on Youtube.