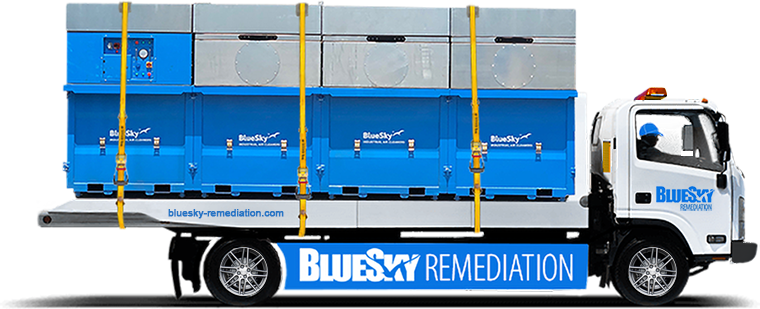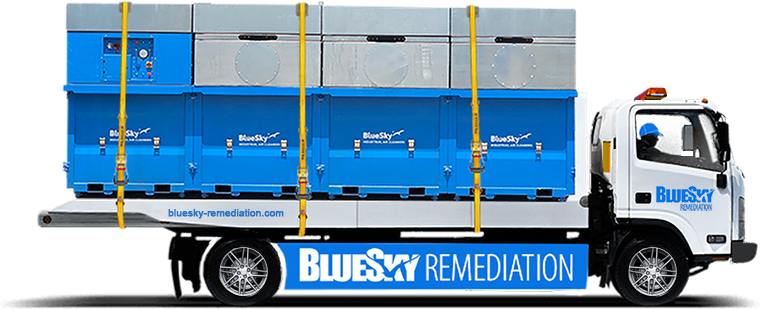 MOLD REMEDIATION & WATER MITIGATION
Introducing a new way to dry out wet buildings
The environmental remediation solution BlueSky offers is the drying out of buildings while at the same time removing air-borne contaminants such as mold spores and other pollutants. Restoration after flooding, or water damage resulting from other events, often causes mold to start forming quickly. The drying-out process should start immediately.
Clean through HEPA filtration
The BlueSky Remediator™ can extract moist contaminated air from any building or structure. It cleans the air through HEPA filtration, dehumidifies the air and heats it up to approximately 160°F (71°C) before returning it back into the building.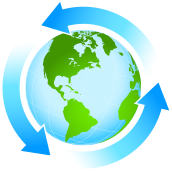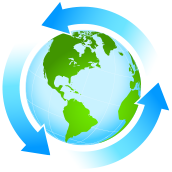 Dry through hot air circulation
Through the process of continuous air circulation, the building is dried out, mold spores and other biological contaminants are filtered out and future mold growth is prevented.
Call: (+1) 281 682 6796 — United States
(+420) 777 821 020 — Europe
(+57) 312 344 7024 — South America
(+27) 832 667 453 — Africa
If lines are busy please text or email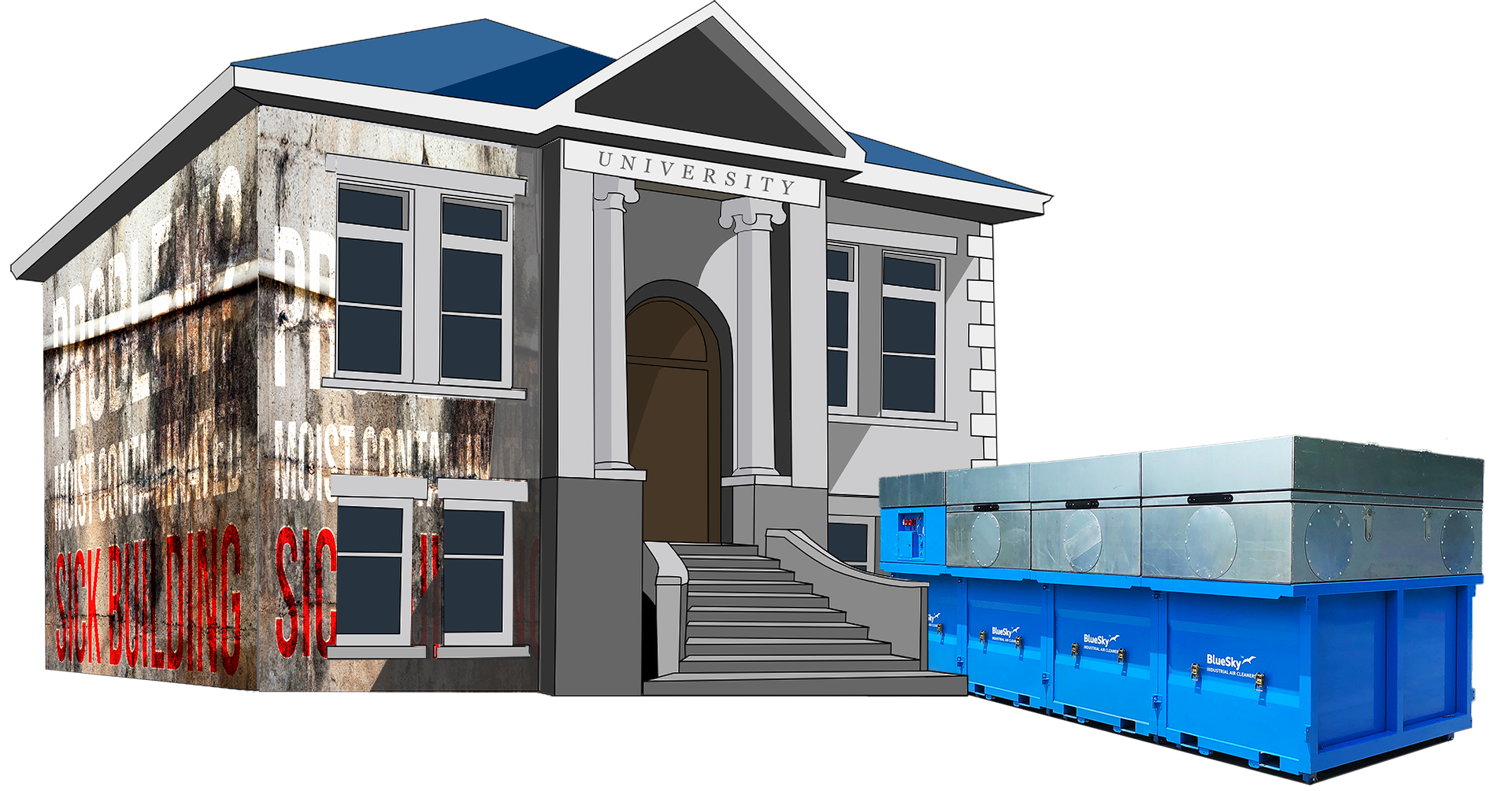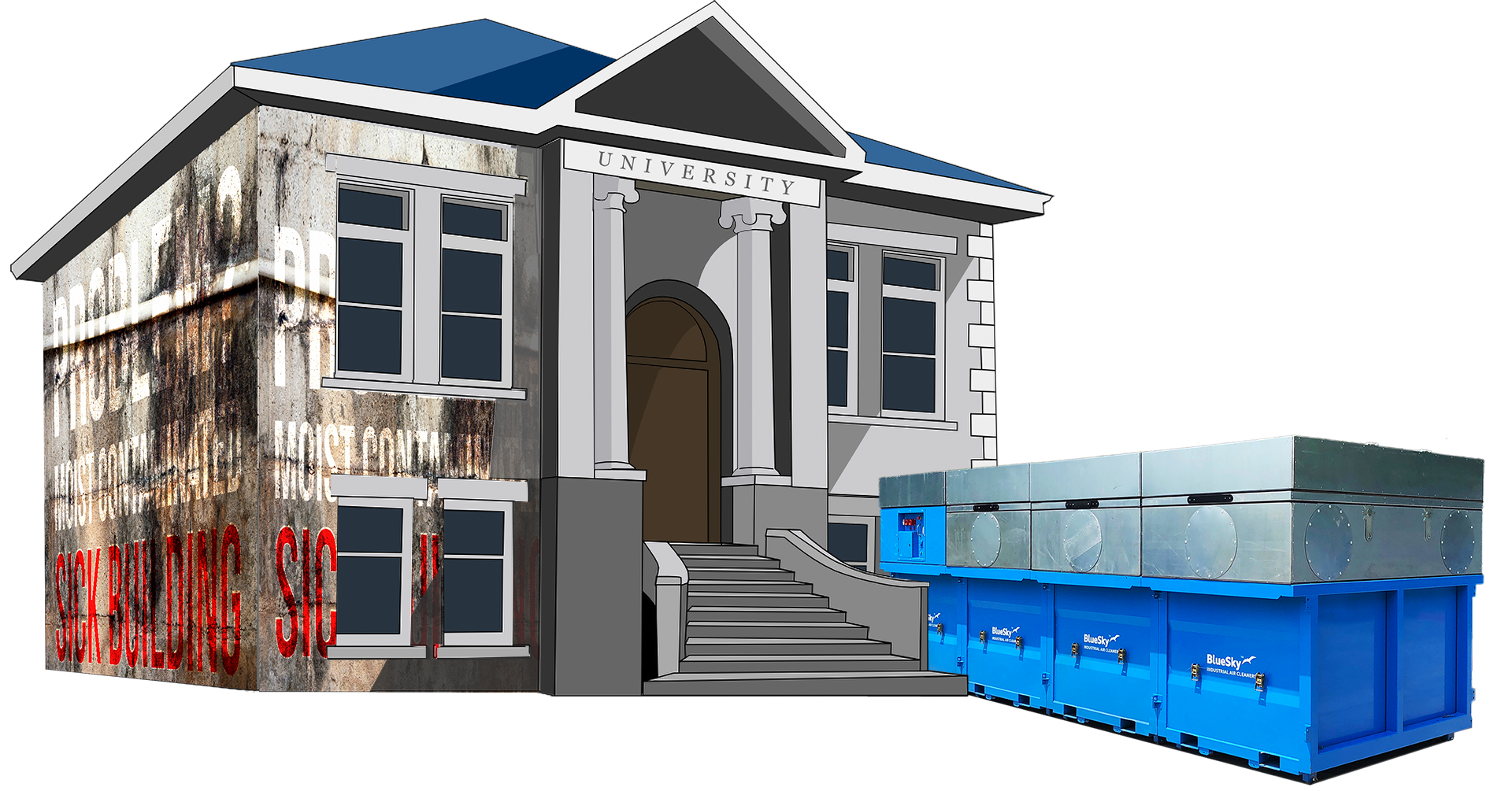 About the BlueSky Remediator

TM
Instead of the common solution of employing multiple small machines inside a wet building, BlueSky takes a broad, whole-building approach.
A BlueSky Remediator™ is ducted into a building and starts circulating hot dry air through it, while at the same time using the built-in HEPA filtration to catch contaminants such as mold spores before it returns air back into the building.
This process is faster, more efficient and more cost-effective than the way it's usually done. The BlueSky remediation system is especially suitable for larger buildings such as schools, shopping centers, and other commercial buildings.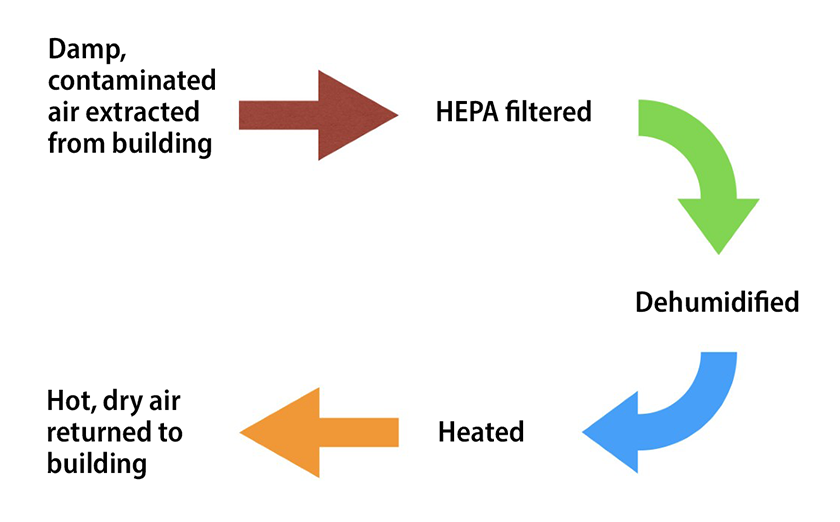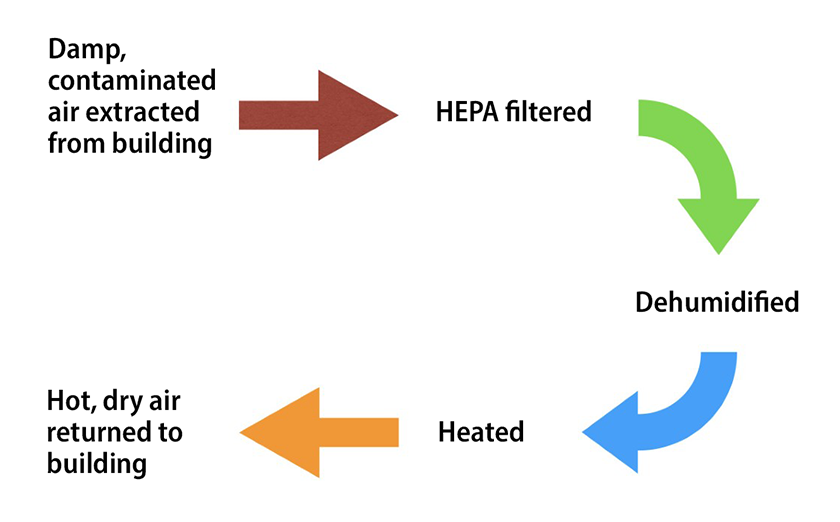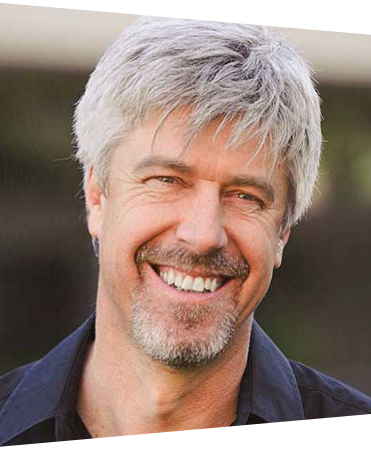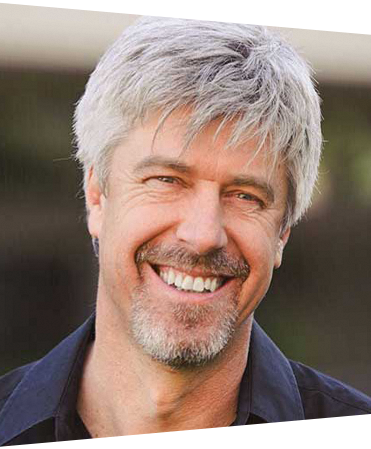 "First I reinvented the industrial dust collector and introduced a new concept in dust collecting. Now I furthered the reinvention by introducing a powerful new way of drying out damp or wet buildings. Combining the functions of HEPA filtration, dehumidification, and heating on a large portable scale is what makes the BlueSky Remediator™ the perfect solution for any mold remediation or water mitigation job. Some projects need brute force— and drying out a large space is one of them."
Dr. Michael W. Seitz
CEO, Founder
WATER MITIGATION CONTRACTORS
The BlueSky Remediator

TM

4 reasons why it works.
Centralized drying-out solution
Rather than having a slew of industrial heaters and dehumidifiers working side by side, a BlueSky Remediator™ does the job of all of them combined, and it does it from the outside while the interior stays uncluttered and quiet.
Interior workspace remains accessible
Because the BlueSky Remediator™ is ducted into the building from the outside, the inside remains fully accessible. Nothing impedes work that needs to be done while the drying out process takes place.
Double-duty as a HEPA dust collector
After The BlueSky Remediator™ has completed its job of drying out the building and filtering out contaminants, it can stay active during follow-up construction work and function as an efficient negative-pressure, high-volume HEPA dust collector.
Standard roll-off truck delivery
The same style roll-off truck that hauls away regular dumpsters also transports the BlueSky Remediator™. Because of its low-profile design, ducting to and from a BlueSky Remediator™ can be done from the ground. No special equipment needed
About Us
BlueSky® Global LLC is currently the only company in the world that manufactures and distributes patented* Industrial dust-collection systems equipped with SmartBox®  Technology.

Because of the worldwide trend of tightening environmental laws, this patented* solution has been hailed as the most practical and cost-effective on the market today.
*includes Europe, China, India and other countries
For all inquiries, use contact form or call:
(+1) 281 682 6796 — United States
(+420) 777 821 020 — Europe
(+57) 312 344 7024 — South America
(+27) 832 667 453 — Africa
(+1) 281 682 6796 — John Burton
If lines are busy please text or email
FOLLOW US
We regularly post new articles on Linkedin and you can find all our videos on Youtube.