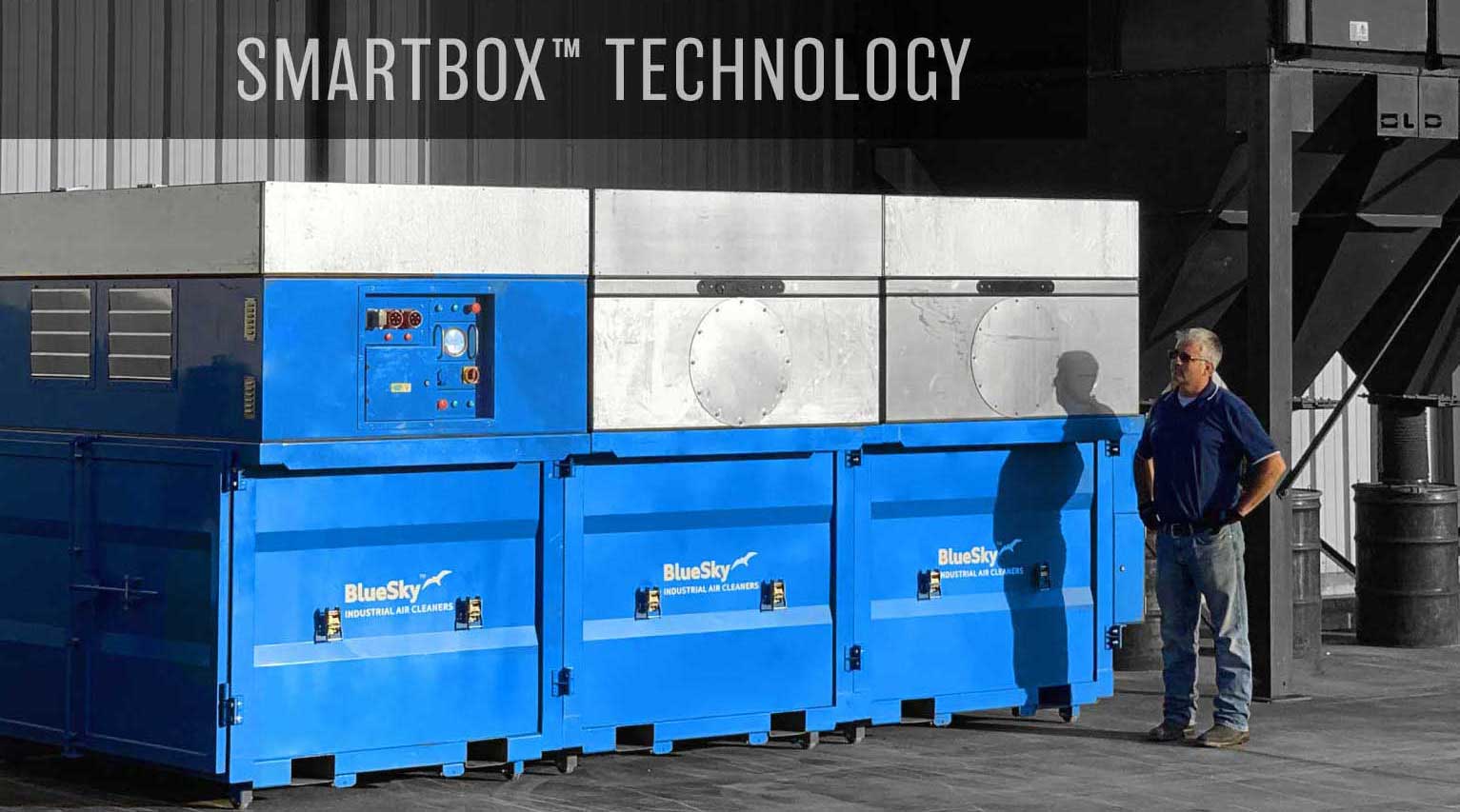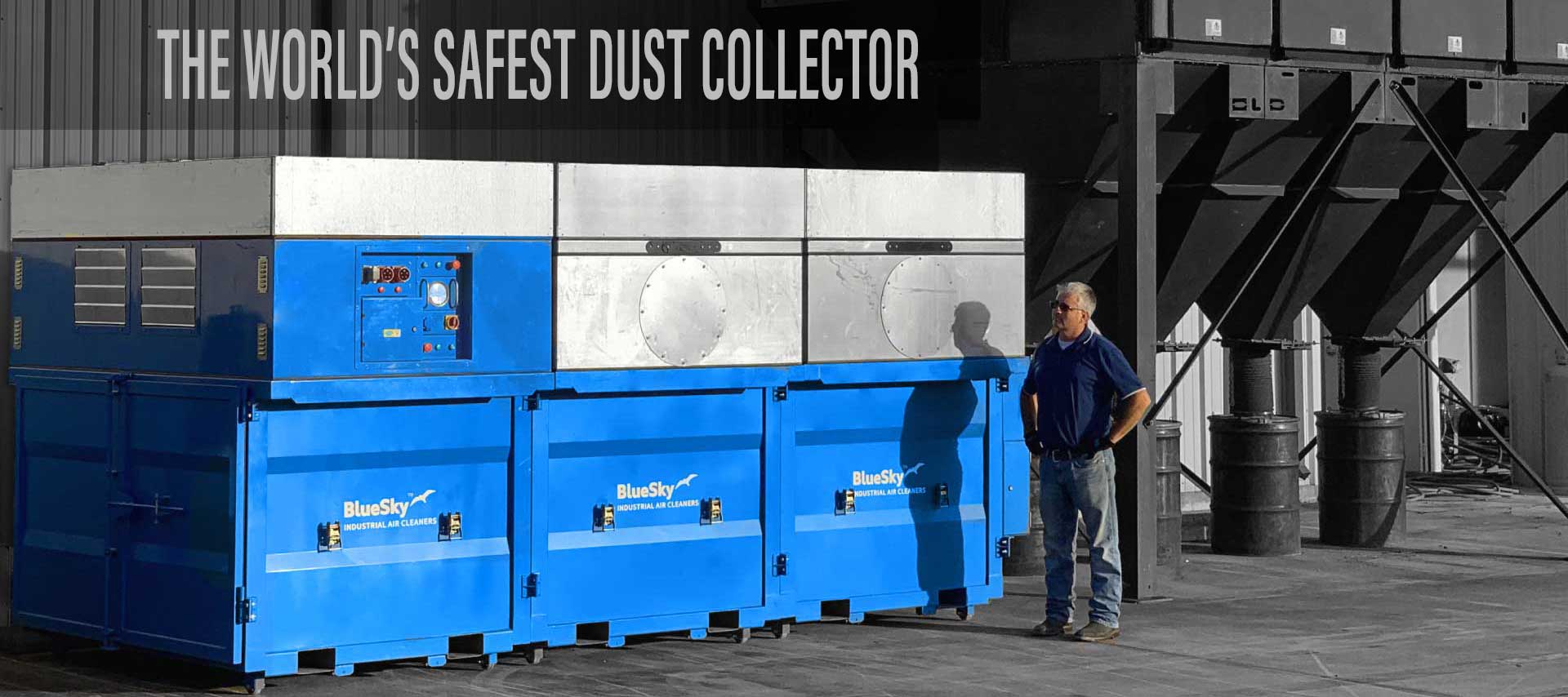 THE BLUESKY INDUSTRIAL DUST COLLECTOR
No more on-site filter changes and No more dangerous dust handling!
No more on-site filter changes and No more dangerous dust handling!
Industrial dust collector
Many people seem to think that BlueSky only makes mobile dust collectors. A misconception that's understandable.
There is the low-profile design that makes you think of a mobile dust collector. The fact that there are no drums at the bottom might lead you to conclude that there has to be an auger system, to remove the dust from the machine. Again, must be a mobile dust collector, right?
No, it's a fully-fledged fixed-installation dust collector for permanent use.
Well, actually... it's both.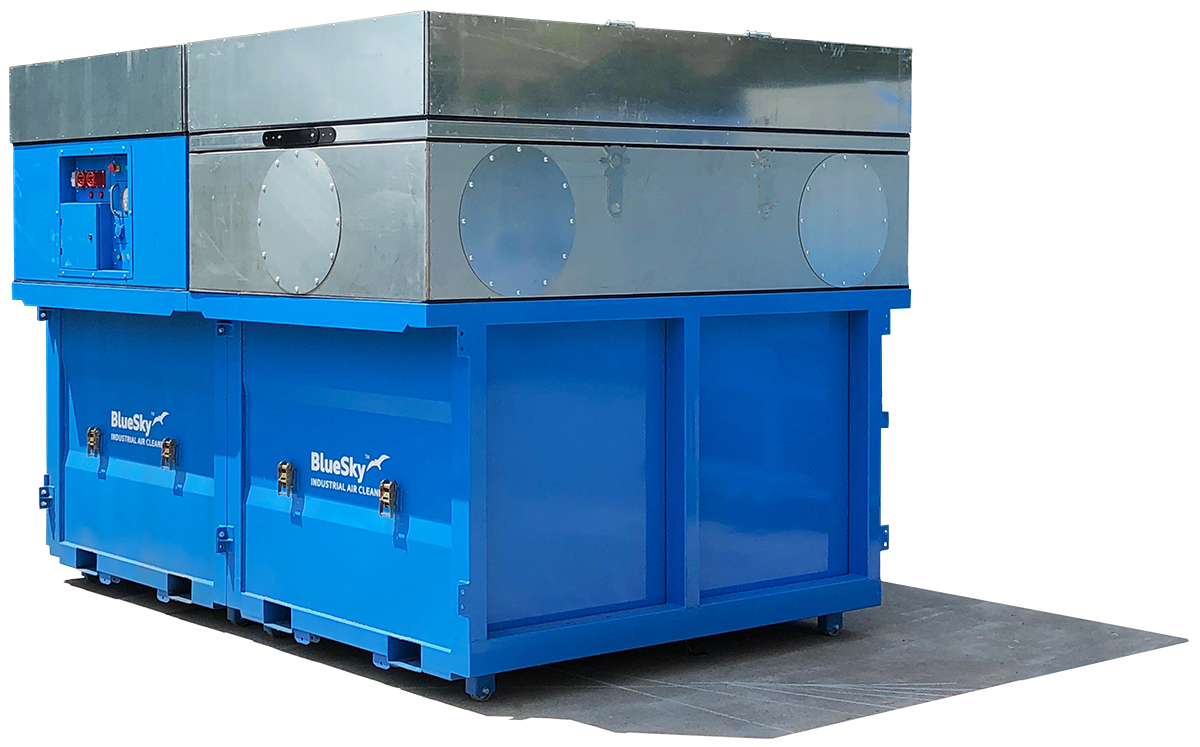 A BlueSky® dust collector can be used as a mobile dust collector, as well as a fixed-installation dust collector. And we make the bold claim that it performs both functions better than any other dust collector.
So what makes a BlueSky® dust collector so unique? Well, for starters, it has no hoppers or drums. It doesn't need them, because it has a SmartBox® module. And it has no need for an auger, for the same reason.
The SmartBox (galvanized unpainted part) is the key to its dual-functionality. The SmartBox houses the filters and it's where the extracted dust is collected.
The SmartBox is removed by your waste management company when it's full and exchanged for a new empty one. Now that's smart! You never touch the dust or change dirty filters, ever again. It's a revolutionary new way of handling dust in the workplace.
Most industrial dust collector companies offer some form of modular design, but BlueSky has reached an unprecedented level of simplicity with its new modular system.
It takes only a few bolts to attach a new section. Each addition changes the machine's capacity and/or functionality. It's so simple, it often elicits the same reaction our SmartBox concept does.
"Why hasn't anybody thought of this before?"
Industrial dust collectors have never looked like this before⤸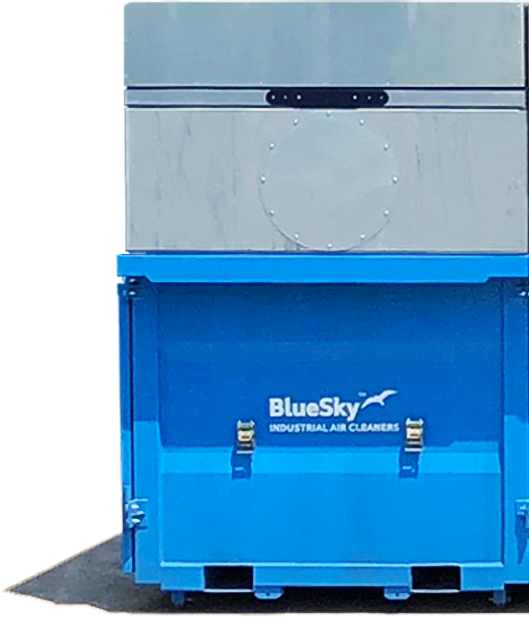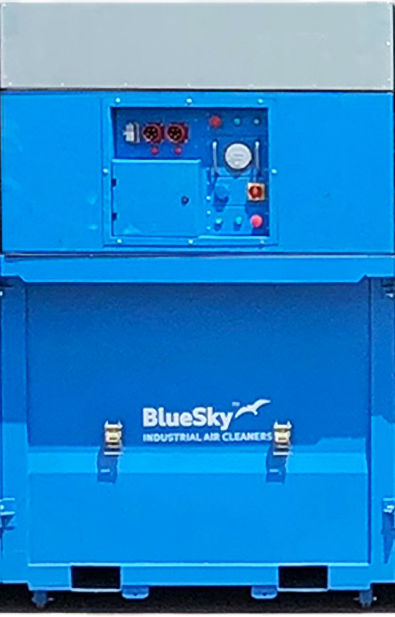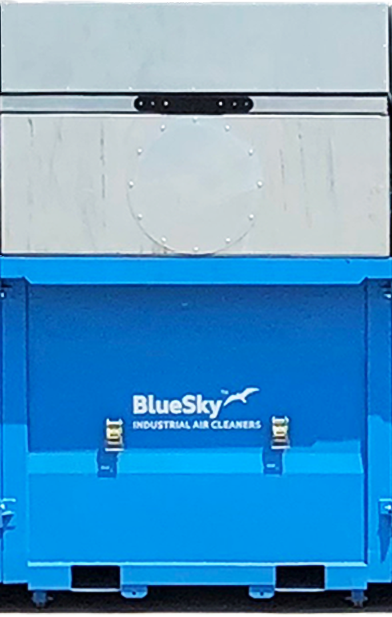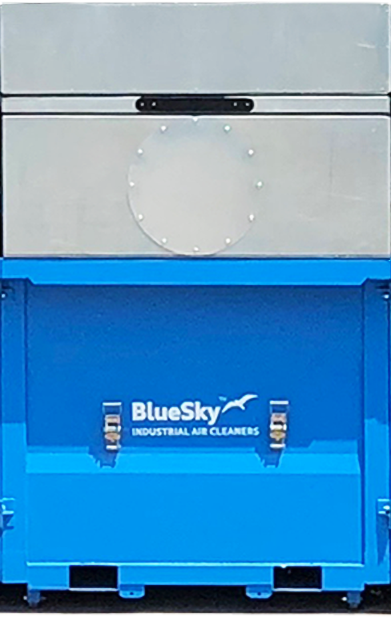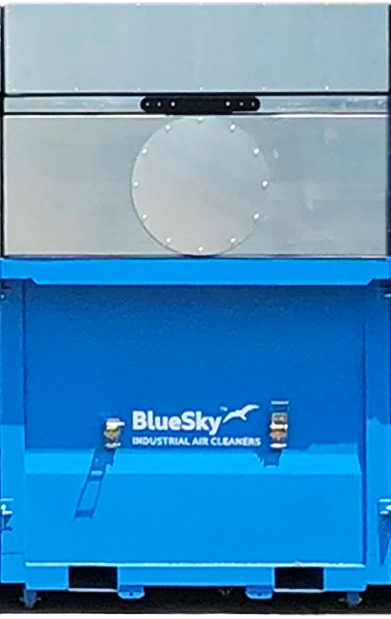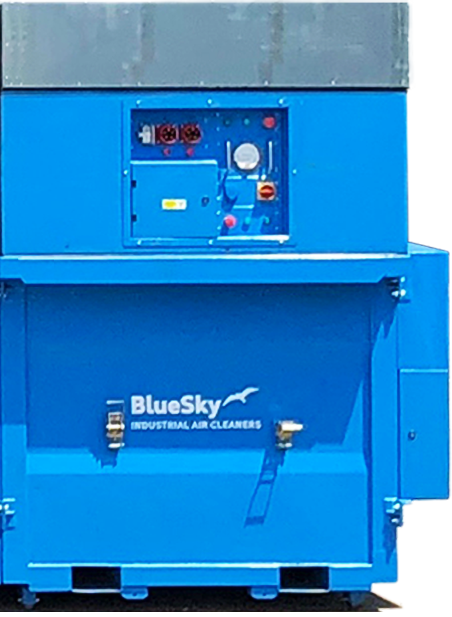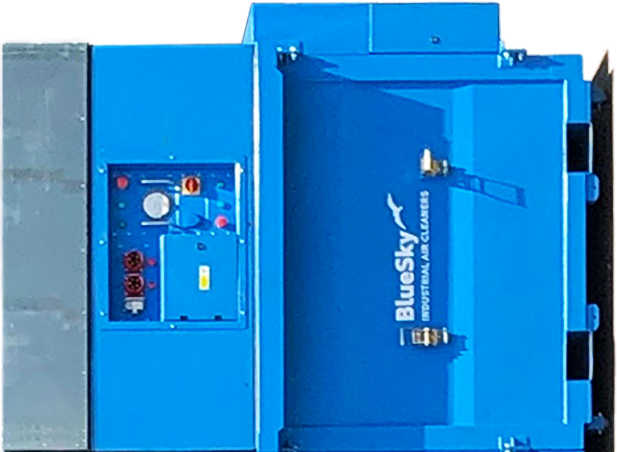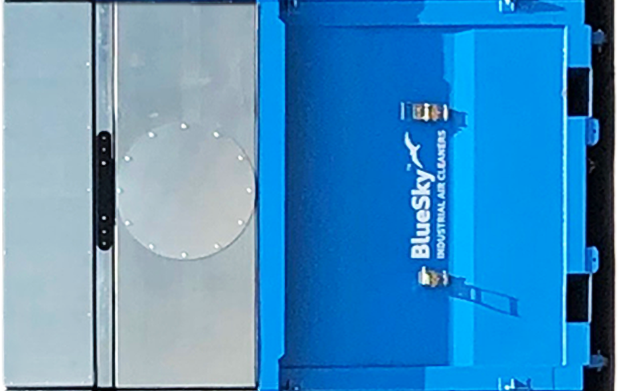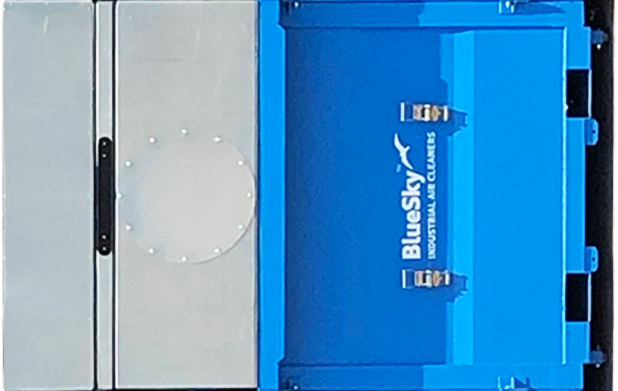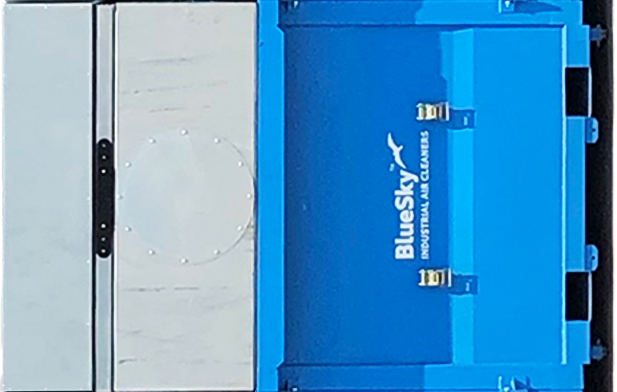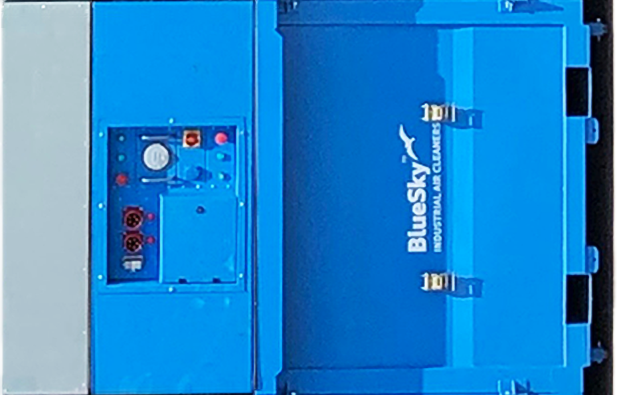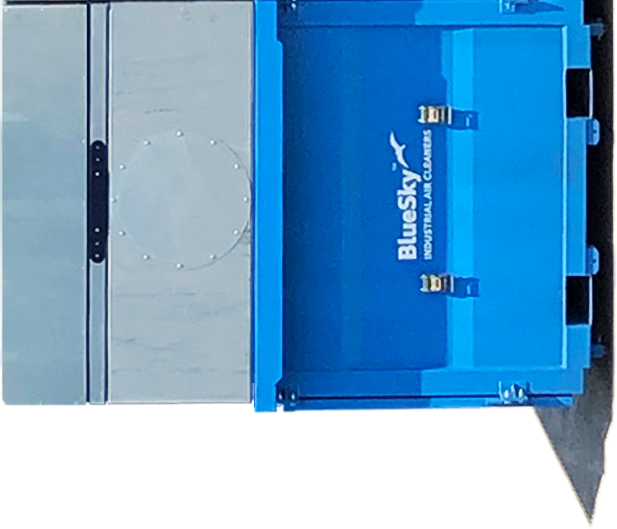 BlueSky

®

dust collectors consist of two, three or more sections. It's a variable capacity, modular, system that can grow with you. Up to 60,000 SCFM air flow rate and six tons of dust capacity
The genius SmartBox

®

System
Using a BlueSky®dust collector with its patented SmartBox® Technology means hazardous dust and filters are always encapsulated, during use and disposal. Nobody ever touches any pollutants. It protects worker's health, saves the environment and shields the business from future lawsuits.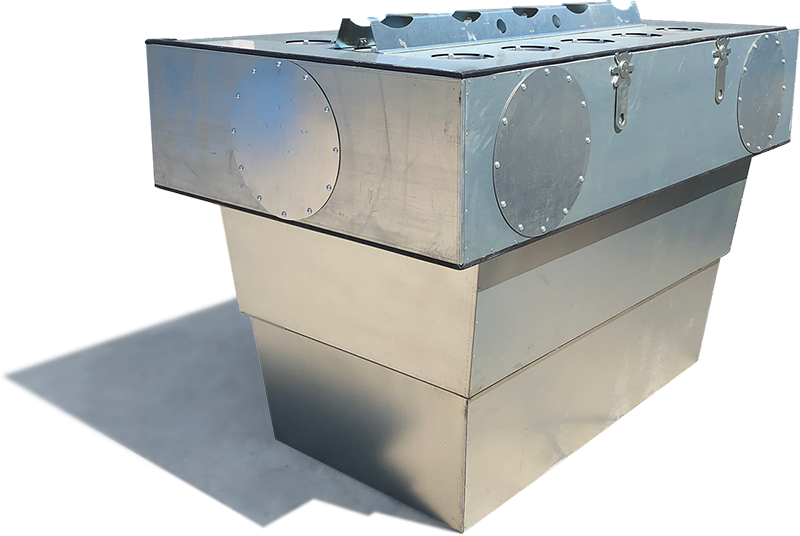 Clean air should not give you a headache
MOBILE DUST COLLECTORS / FIXED-INSTALLATION DUST COLLECTORS
INDUSTRIAL DUST COLLECTORS
Examples of BlueSky® industrial dust collectors installed as permanent solutions, and in use as mobile dust collectors.
About Us
BlueSky® Global LLC is currently the only company in the world that manufactures and distributes patented* Industrial dust-collection systems equipped with SmartBox™ Technology.

Because of the worldwide trend of tightening environmental laws, this patented* solution has been hailed as the most practical and cost-effective on the market today.
*includes Europe and China
For all inquiries, use the contact form or call:


FOLLOW US
We regularly post new articles on Linkedin and you can find all our videos on Youtube.