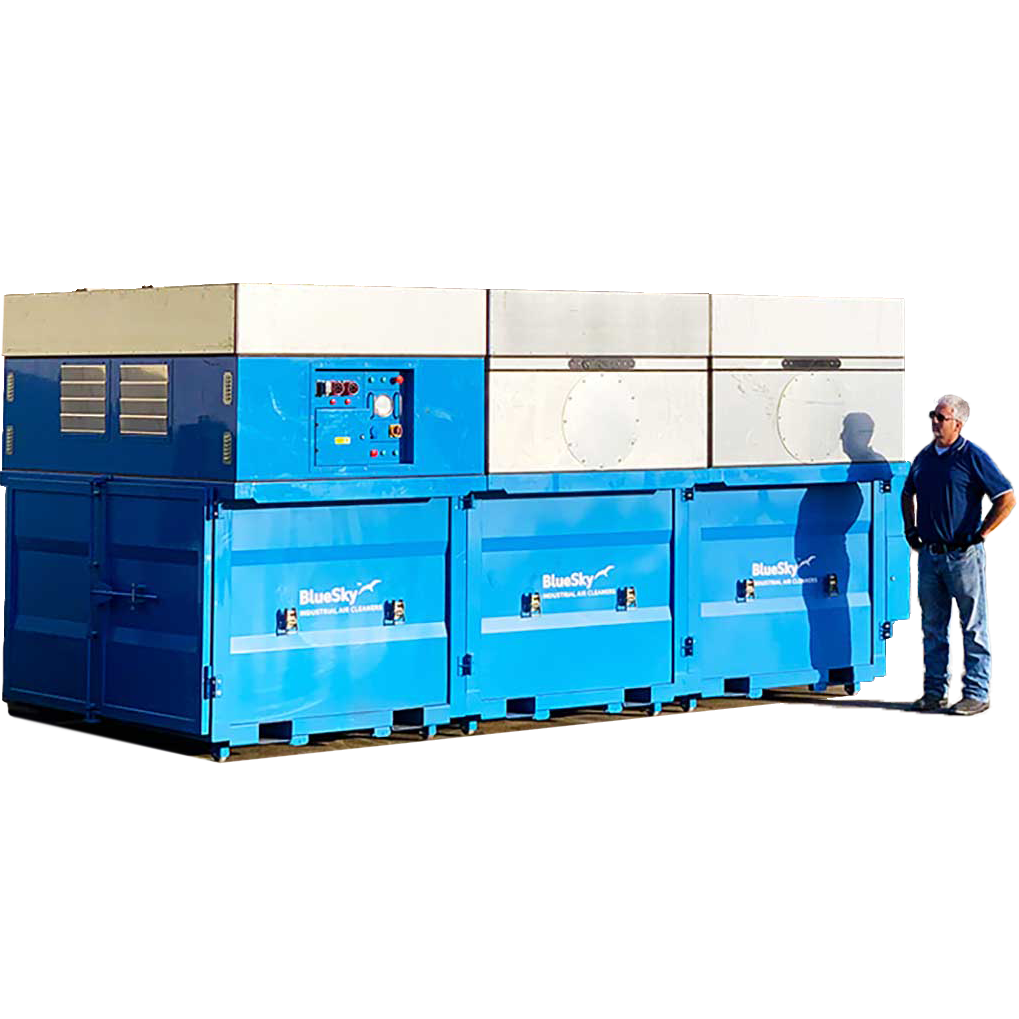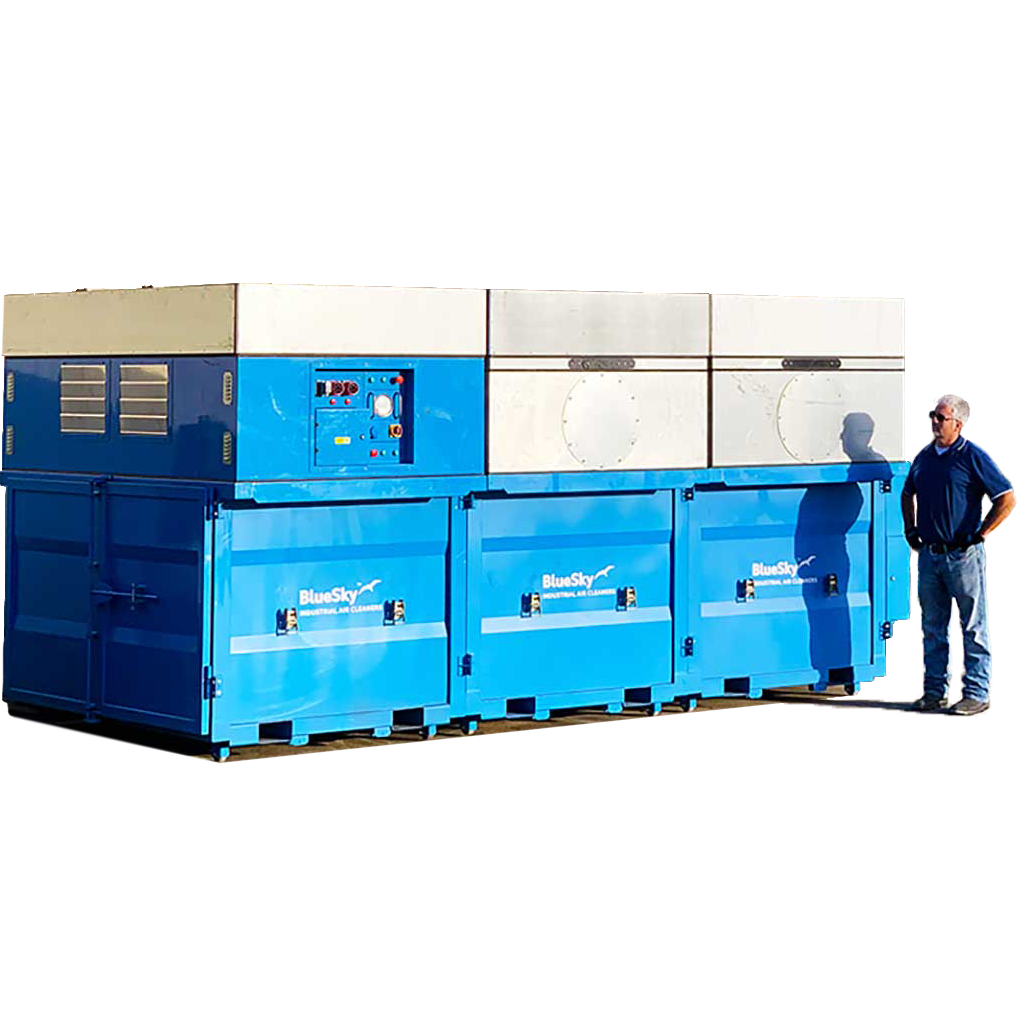 BLUESKY

®

LEAD-DUST COLLECTOR SYSTEMS
TODAY'S MOST ADVANCED
LEAD-DUST COLLECTOR

No More On-site Filter Changes or Dust Handling with BlueSky

®

SmartBox

®

Technology
BLUESKY

®

LEAD-DUST COLLECTOR
Always the right size lead-dust collector
BlueSky® lead-dust collector systems are customizable and ideal for any lead paint removal or lead abatement job. Tell us the capacity you need and we put together the right size lead-dust collector for your project. From 5,000 to 20,000 SCFM airflow rate per machine.
Dropped off, plugged in, ready to work
BlueSky® lead-dust collectors are transported by standard roll-off truck, flat-bed or box-truck. Once at the Job site, all there's left to do is ducting. With that done, connect compressed air, and flip the power switch. Any ducting work, if so desired, can also be done by one of our local service contractors. Lead remediation and lead abatement work made easy by the use of BlueSky® dust collectors.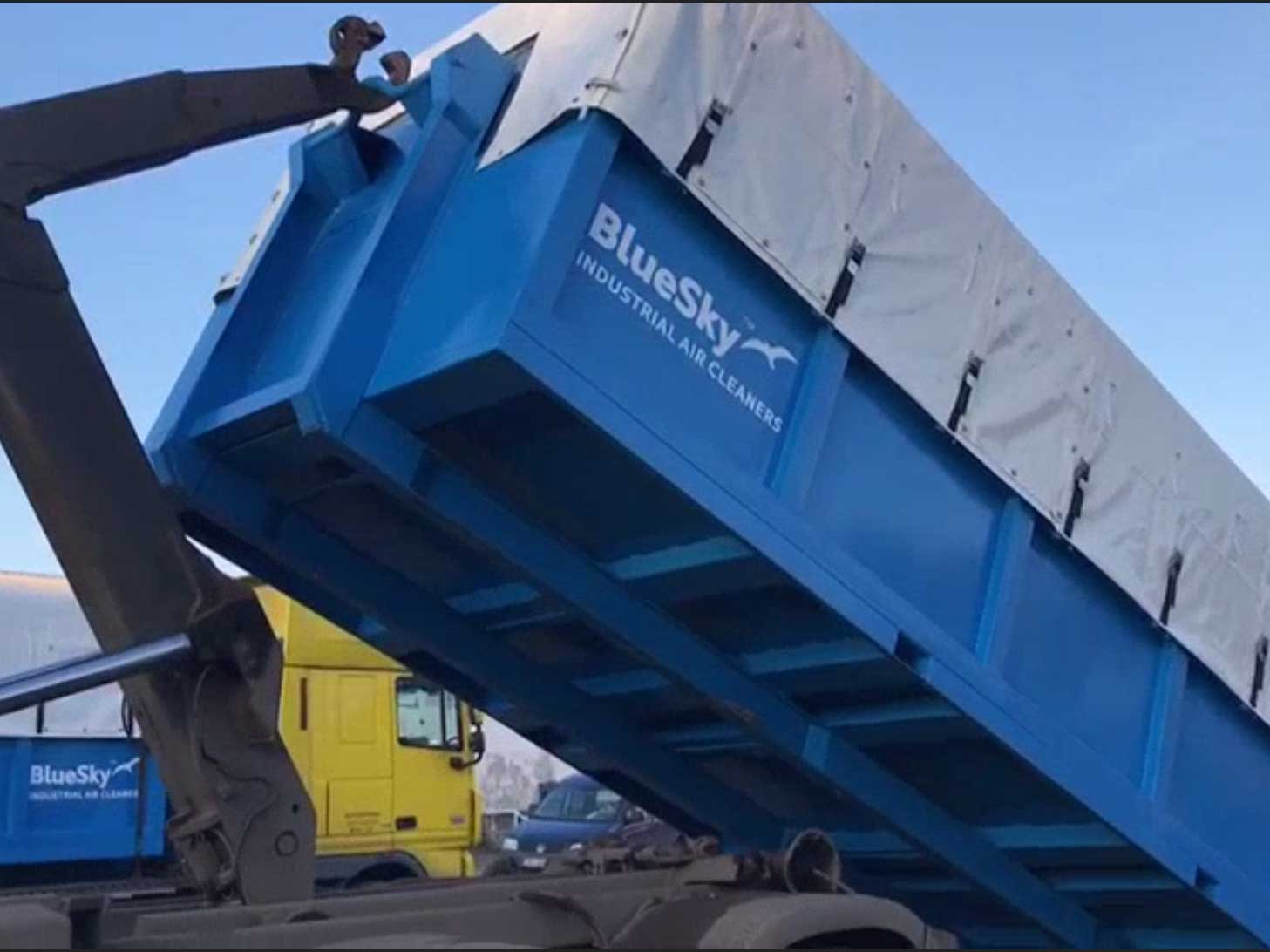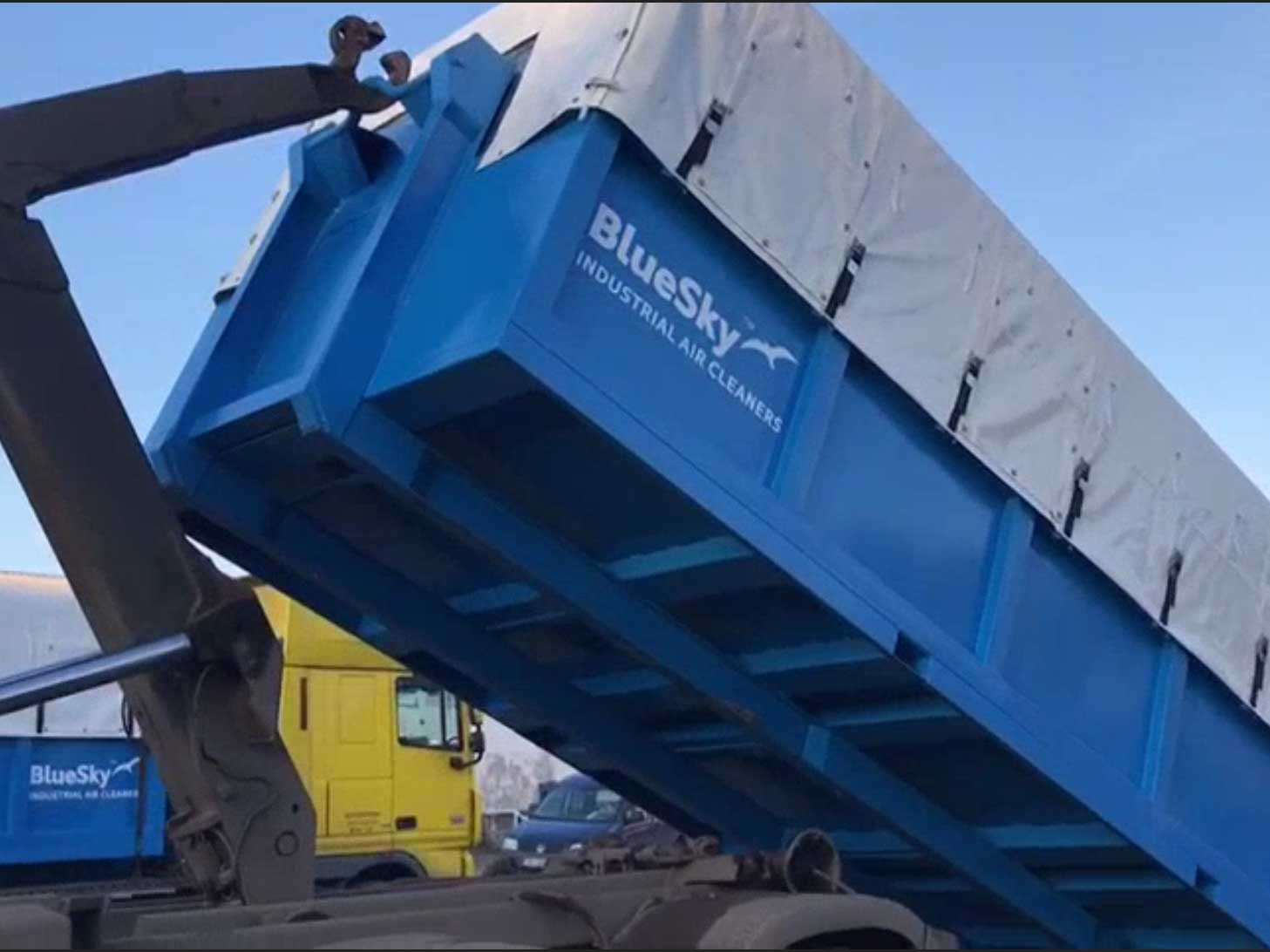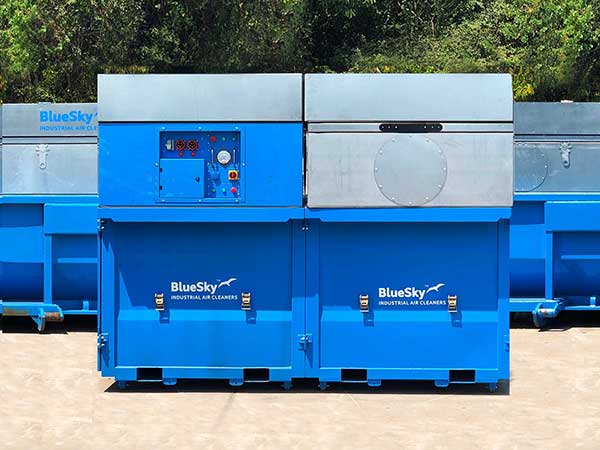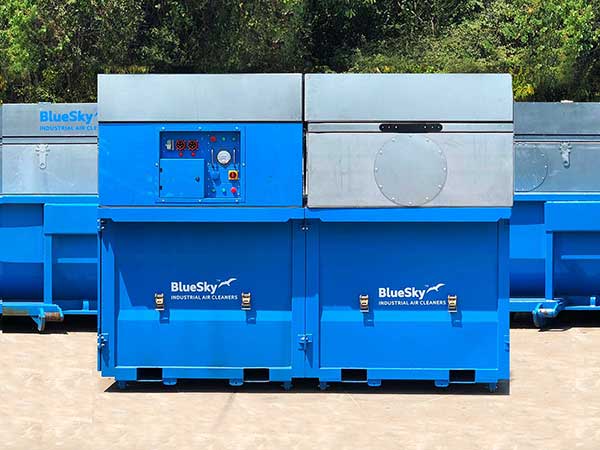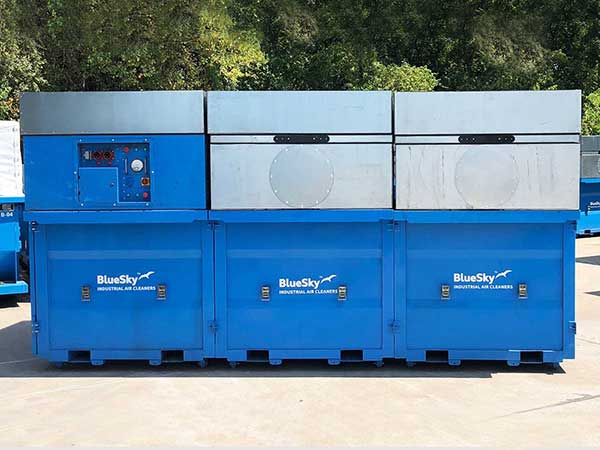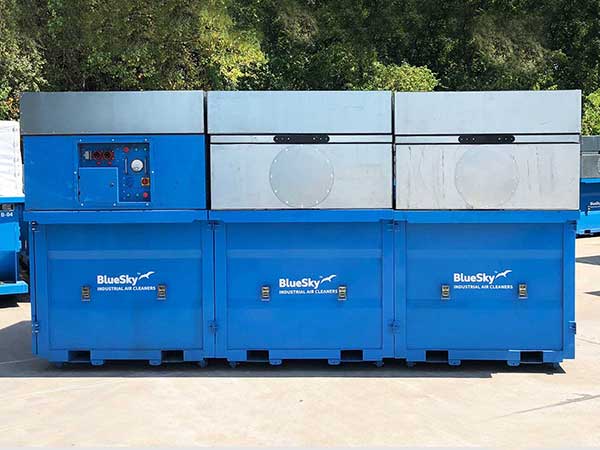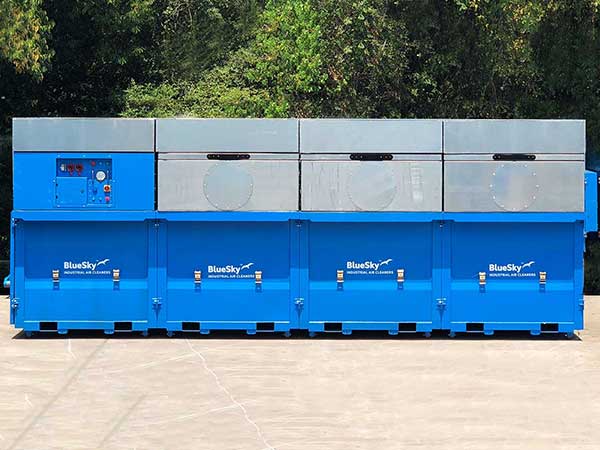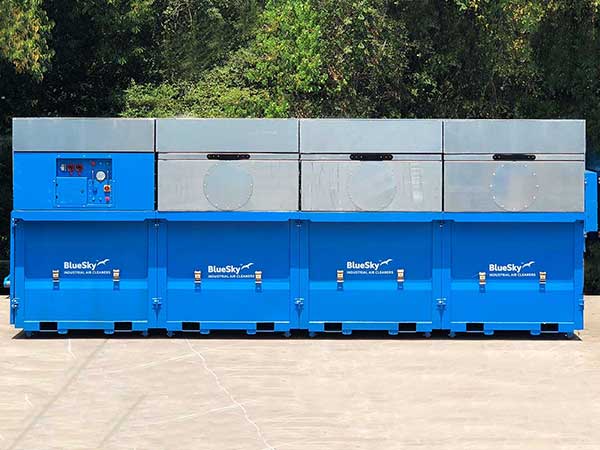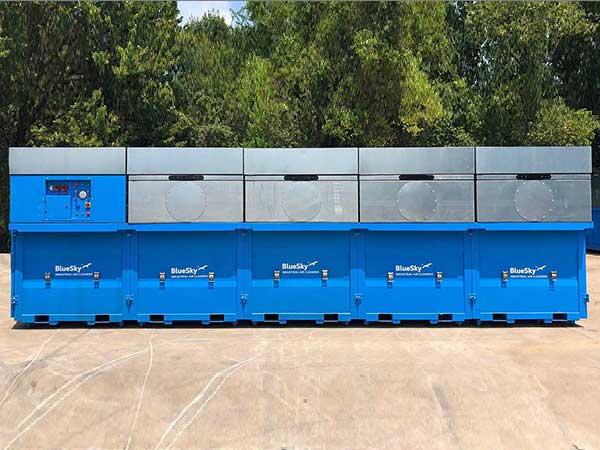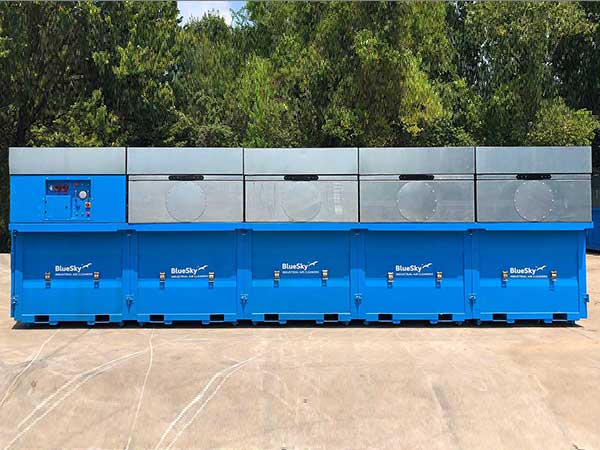 Never worry about cleaning up after your lead-dust collector again
BlueSky takes care of the handling of lead dust and filters. Our clients never need to touch lead-dust or lead-dust filters, ever! Because of the BlueSky® SmartBox® system, even our own service contractors don't touch lead-dust or dust-caked filters at the job site. They simply remove the full box and replace it with a clean empty one. Since the filters are inside the sealed SmartBox, it becomes a clean, white-glove procedure.
Cleaning a mobile dust collector, following EPA & OSHA regulations, is not just difficult, dangerous, and time-consuming—it's practically impossible!
What we see in this picture is, unfortunately,  too often a reality. Contractors who deal with toxic dust, especially lead-dust, are not fully aware of the hell they invite into their lives when the EPA gets involved. The financial and legal troubles they'll be exposed to are potentially life-altering for smaller contractors, and it can put the viability of their business at risk. 
BlueSky does not just provide peace-of-mind...
When you add up time and effort expended to comply, or not comply, with regulations; you quickly learn that a BlueSky® dust collector can be a huge cost-saver. Of course, knowing that you're doing the right thing for the health of your personnel and the environment is a reward all its own.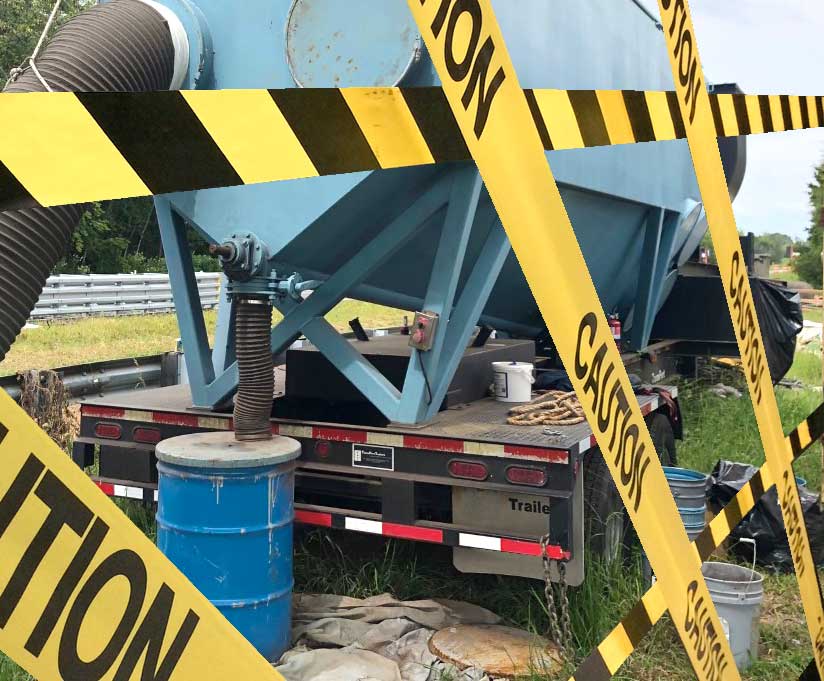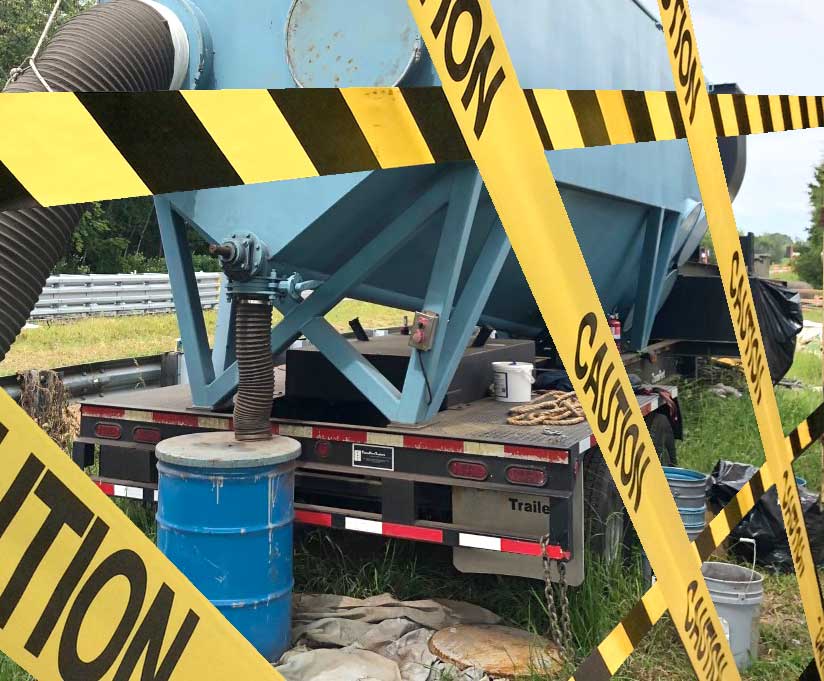 An estimated 26%–53% of COPD can be attributed to occupational exposures
National surveys have shown that exposure to dust, grain dust, organic dust, inorganic dust, fumes, hydrogen sulfide, diesel exhaust, environmental tobacco smoke, and chemicals increases the risk for COPD morbidity and mortality. — CDC (Centers for Disease Control)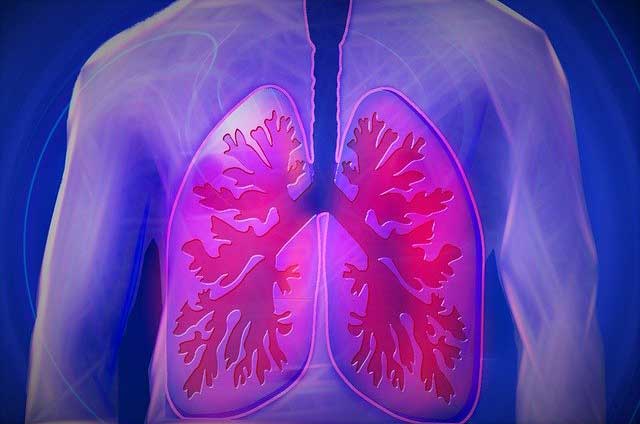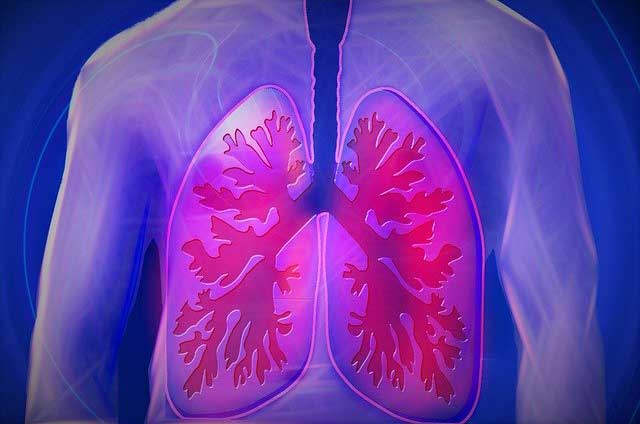 BlueSky lead-dust collectors, no worries and no headaches
No headaches renting. Other rental companies expect their dust collector thoroughly cleaned before it's returned. Cleaning a lead-dust collector is not easy, and the rental companies can't wait to charge you extra because your cleaning job was not good enough. Not so with BlueSky. When the job is done, we simply pick up our machine, lead-dust, dirty filters and all. No cleaning required.
No headaches leasing or owning. As a lease-client or owner of a BlueSky lead-dust collector, you can hire our local affiliate to service your dust collector. This means full SmartBox(es) are periodically exchanged for clean empty ones with a set of new filters.
Lead-dust handling is heavily regulated, chances of running afoul of the law are real. BlueSky takes the worry out of handling lead-dust.

Rent a lead dust collector
Renting a BlueSky lead-dust collector is a convenient way to get acquainted with this new, safer, way of handling lead-dust. If you need a lead-dust collector sporadically. We'll find the solution that best suits your needs.
Buy a lead dust collector
BlueSky customers who buy a dust collector outright, are not left to their own devices. They can always sign up for a service contract with a local BlueSky-affiliated service provider.

Lease a lead dust collector
BlueSky offers a variety of long-term lease choices (mid-contract upgrades are always allowed). Whatever size dust collector you need, we'll work with you to find a solution that suits your particular requirements.
Ready to find out more?
Drop us a line today for a free quote! Or call (+1) 832 510 1140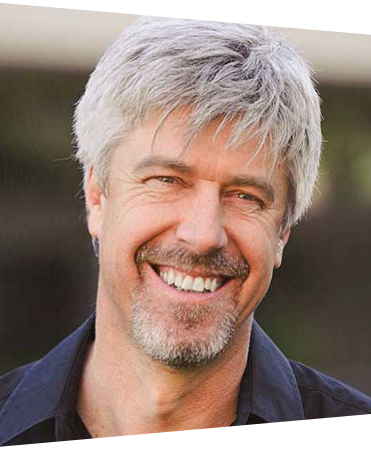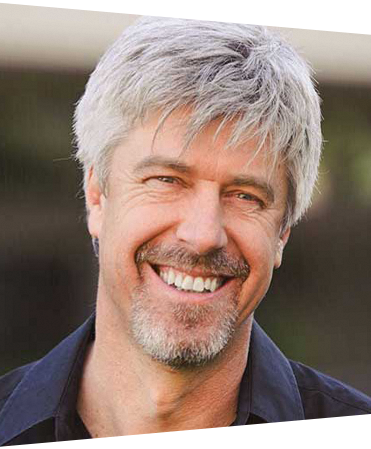 "Handling lead-paint dust and dust from Chromate primers and paint can be tricky (Chromate is also on the Hazardous Substance List, regulated by OSHA and EPA). The preferred method has been vacuuming up dust from the floor and other surfaces after sanding and grinding are done. This method has come under the scrutiny of OSHA and EPA because it neglects to address airborne dust. Rather than vacuuming which is labor-intensive and causes dust to become airborne again, it makes perfect sense to catch as much dust as possible before it lands."
Dr. Michael W. Seitz
CEO, Founder
About Us
BlueSky® Global LLC is currently the only company in the world that manufactures and distributes patented* Industrial dust-collection systems equipped with SmartBox®  Technology.

Because of the worldwide trend of tightening environmental laws, this patented* solution has been hailed as the most practical and cost-effective on the market today.
*includes Europe, China, India and other countries
For all inquiries, use contact form or call:
(+1) 832 510 1140 — United States
If lines are busy please text or email
FOLLOW US
We regularly post new articles on Linkedin and you can find all our videos on Youtube.