INDUSTRIAL DUST COLLECTOR RENTAL SAN FRANCISCO BAY AREA, CALIFORNIA
The best mobile dust collector for rent in California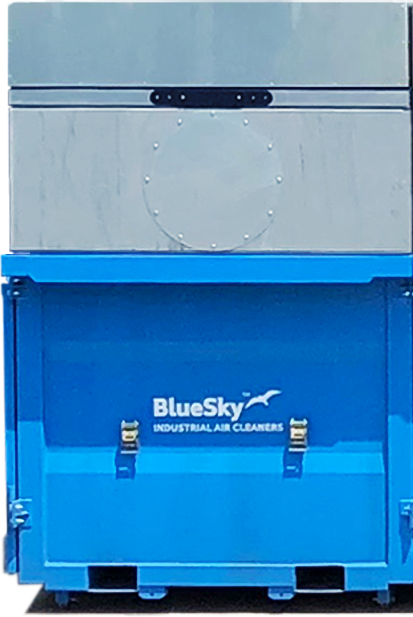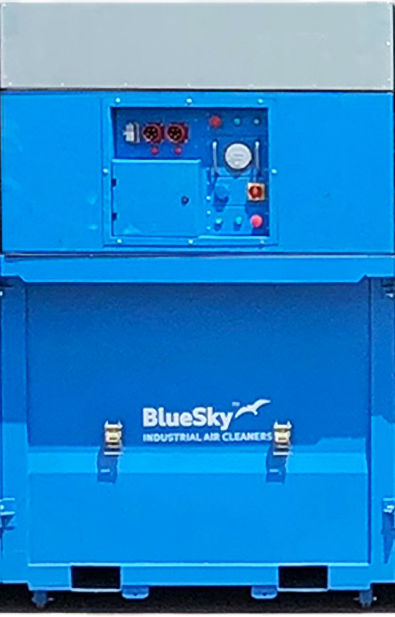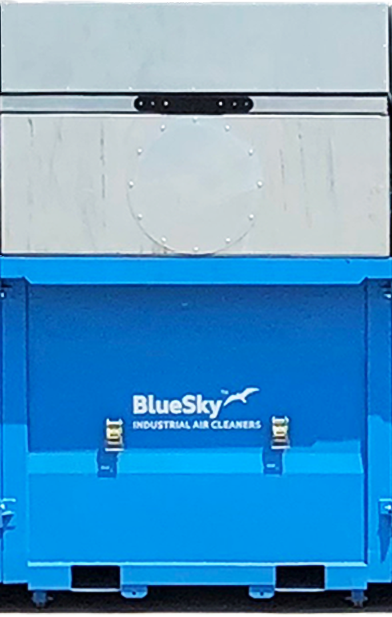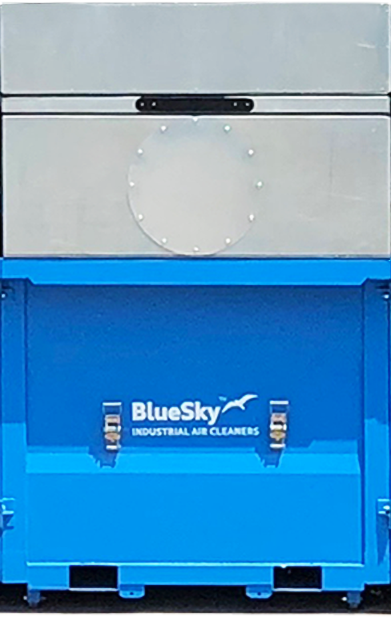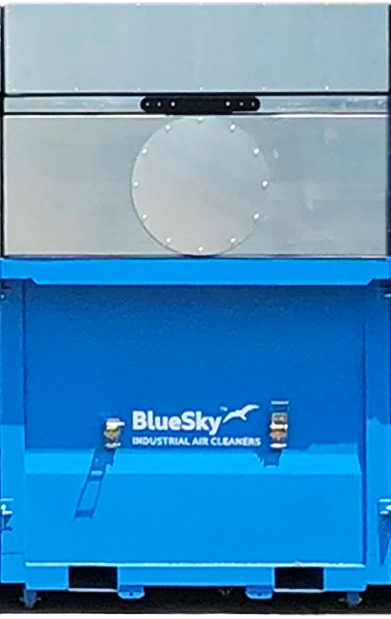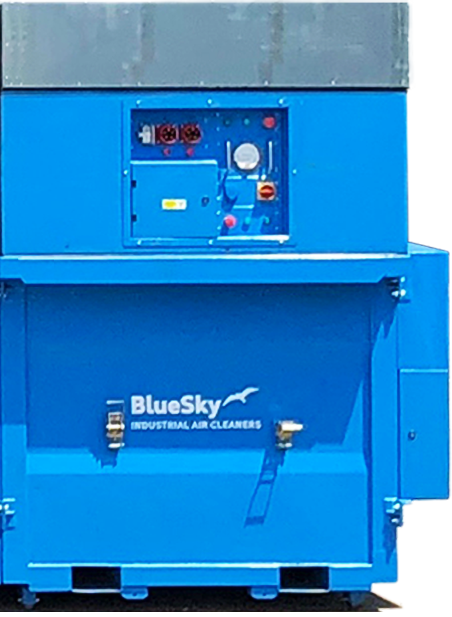 San Francisco Bay Area - BlueSky offers industrial mobile dust collector rentals variable in size, from 1,000CFM up to 60,000CFM.  with up to 10 yards of dust collecting capacity (between clean-outs). The perfect temporary dust collector for all applications.
HEPA filtration options are available for all sizes which makes a BlueSky dust collector ideal for collecting hexavalent chrome, asbestos, lead, biological contaminants & other hazardous dust & fume
The world's most versatile industrial dust collector
Rent, short-term, long-term
Rent a Gladiator for a week, a month, a year or even longer
Freestanding
No special foundation required, fits into tight spaces where others don't.
Plug & play
We deliver the Gladiator, connect it to existing ducting, power and air. And done!

Truly modular
Sections can be added or removed as needed. For mobile or permanent solutions.
Filter changes done by us free of charge*
*Client pays for costs associated with new filters, all labor is on us.
Filter change-out are done off-site at our facility. We simply replace the existing SmartBox with an empty one that has new filters already installed. (no involvement of local personnel).
Less downtime means huge savings.
Based on your specific air cleaning needs we'll customize a solution over the phone or by email. Call: (+1) 832 510 1140
Industrial dust collector rental
Because every industrial dust collector rental unit is tailored to your specific needs, you always get the most cost-effective solution.
After your dust collector is moved into place, and ducting, power, and compressed air is connected, you're good to go.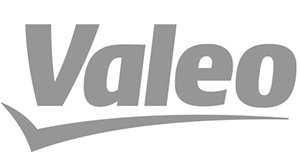 INDUSTRIAL DUST COLLECTOR RENTAL, SAFE AND SIMPLE
Using a BlueSky® industrial dust collector rental with SmartBox® Technology, means dust and filters are never seen or touched during machine-use. It protects workers from dust inhalation and keeps the area around the dust collector clean at all times.
Always the right size dust collector
Our dust collectors are modular and sectional. The modules sit inside sections that are interconnected to form a BlueSky® dust collector, configured to your capacity and functionality requirements (with HEPA filtration or without).
No dust disposal required, no filter changes, and no machine clean-up
BlueSky is a full-service dust collector rental company. We organize the delivery and pick up of your dust collector rental unit. We also organize the disposal of the collected dust & filters, and do the paperwork.

An estimated 26%–53% of COPD can be attributed to occupational exposures
National surveys have shown that exposure to dust, grain dust, organic dust, inorganic dust, fumes, hydrogen sulfide, diesel exhaust, environmental tobacco smoke, and chemicals increases the risk for COPD morbidity and mortality. — CDC (Centers for Disease Control)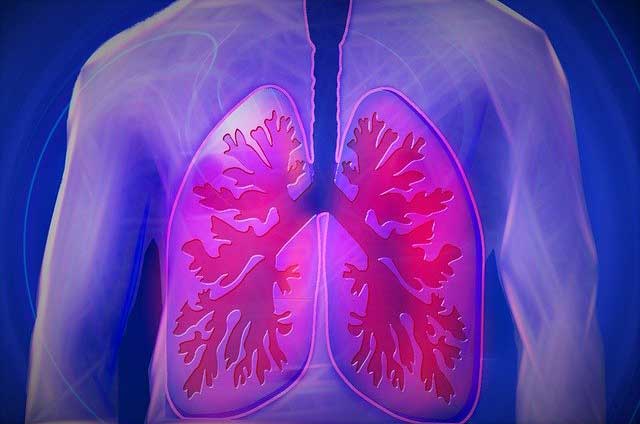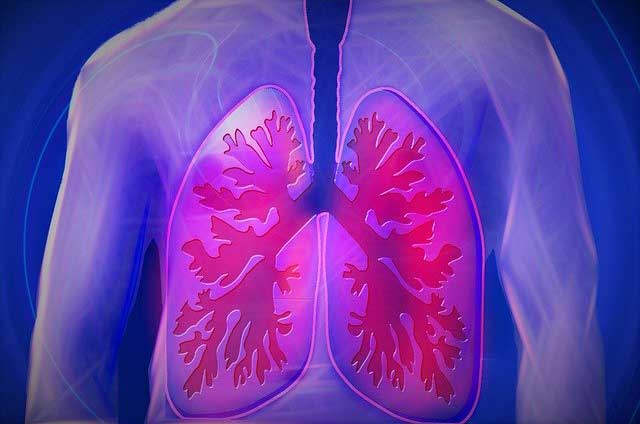 Why buy a dust collector, when you can rent one long-term? BlueSky offers attractive rental options for fixed installations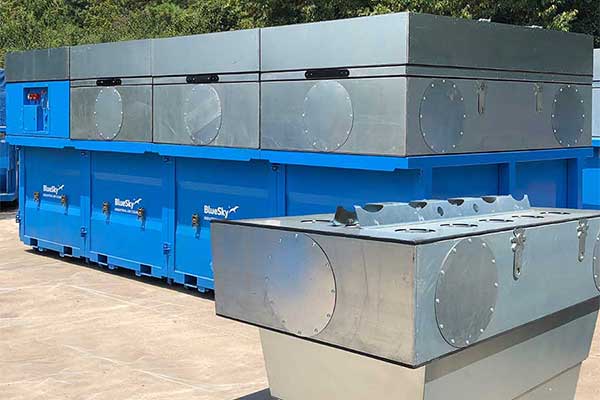 BlueSky

®

dust collector, for temporary rental or permanent installation
What sets a BlueSky® dust collector apart from all others offered in California? A BlueSky® dust collector can be used as a mobile dust collector, as well as a fixed-installation dust collector. Nothing changes, same machine.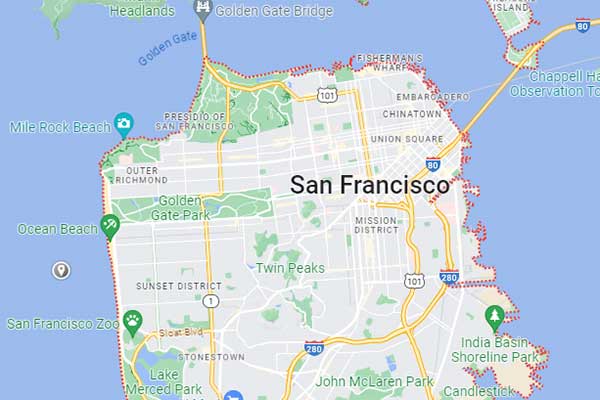 Industrial dust collector rentals available in San Francisco Bay Area CA
The quickest, no-fuss dust collector rental service in San Francisco, CA. No clean-up, and no filter or dust disposal obligation.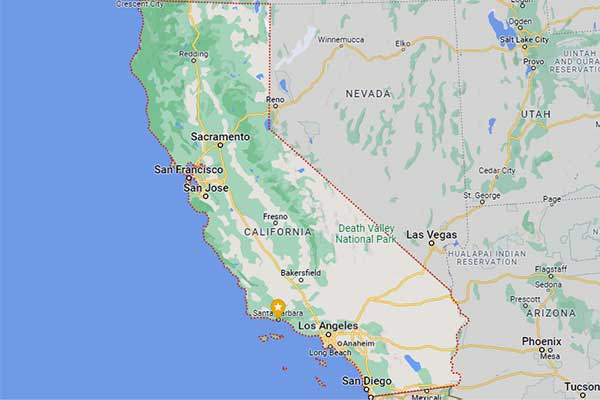 BlueSky mobile dust collector rentals, now available in California
The strict environmental laws governing the state of California makes renting a BlueSky mobile dust collector a no-brainer.
SmartBox, Unique to BlueSky
HEPA filtration. The patented BlueSky® SmartBox can be used with or without HEPA filters.
Convenience and safety. Used In its sealed configuration, both filters and collected dust are safely locked inside the SmartBox—nobody  needs to ever touch dangerous dust or dirty filters.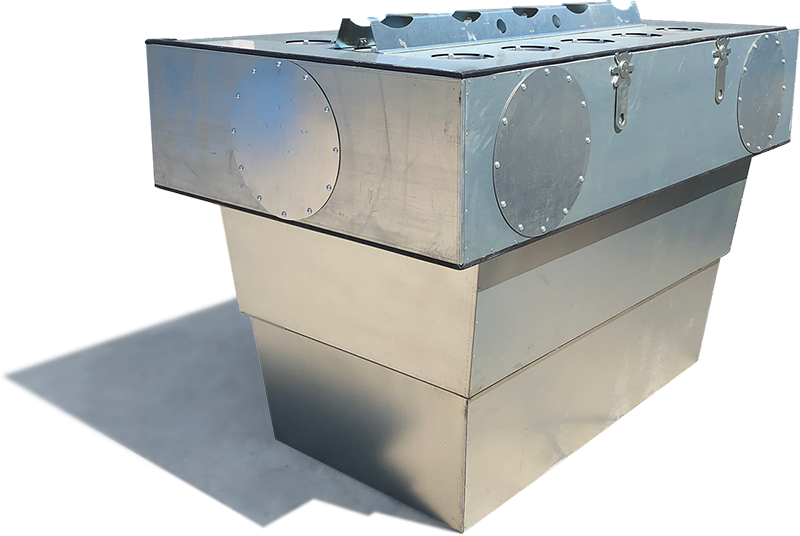 Frequently Asked Questions
The Client said: this is Genius Technology. They were thrilled we had the machine running so quickly
- Thomas Devaty
Great team and an amazing product!!!

- Jeff Solomon
Less exposure = less risk!

- Michael J. Nielsen, CSP
INDUSTRIAL DUST COLLECTORS
Examples of BlueSky® industrial dust collectors installed as permanent solutions, and in use as mobile dust collectors.
About Us
BlueSky® Global LLC is currently the only company in the world that manufactures and distributes patented* Industrial dust-collection systems equipped with SmartBox®  Technology.

Because of the worldwide trend of tightening environmental laws, this patented* solution has been hailed as the most practical and cost-effective on the market today.
*includes Europe, China, India and other countries
For all inquiries, use contact form or call:
(+1) 832 510 1140 — United States
If lines are busy please text or email
FOLLOW US
We regularly post new articles on Linkedin and you can find all our videos on Youtube.