Clean air should not give you a headache!  Find out how we can help.

Industrial dust collector
The following BlueSky Global products are protected by patents in the U.S. and elsewhere. This web page is provided to satisfy the virtual patent marking provisions of various jurisdictions including the virtual patent marking provisions of the America Invents Act. The following list of BlueSky Global products may not be all inclusive, and other BlueSky Global products not listed here may be protected by one or more patents. All patents related to BlueSky Global products are held by New Paradigm Innovations Group LLC.
UNITED STATES PATENT SPECIFICATION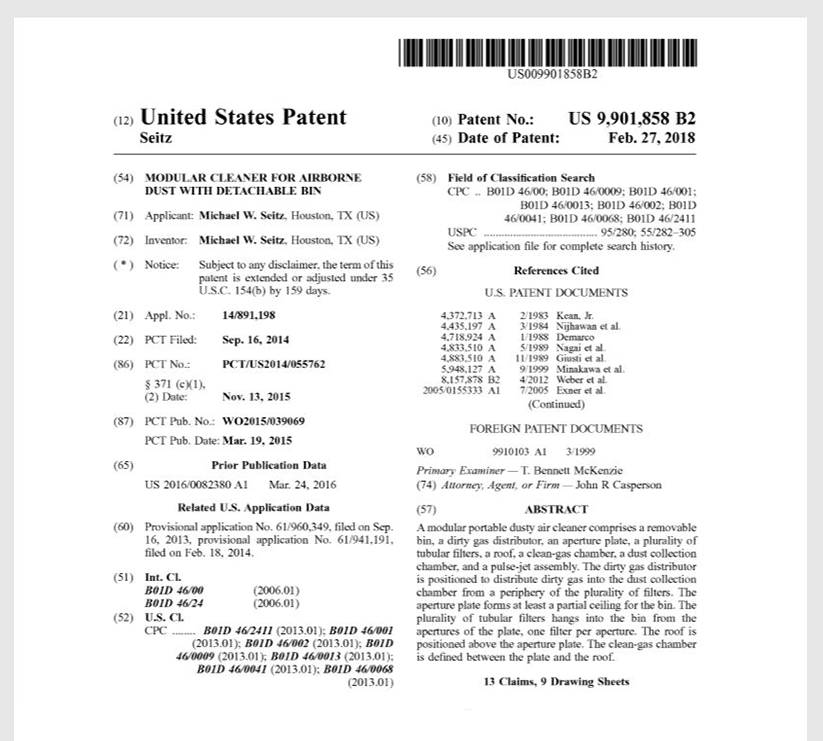 EUROPEAN PATENT SPECIFICATION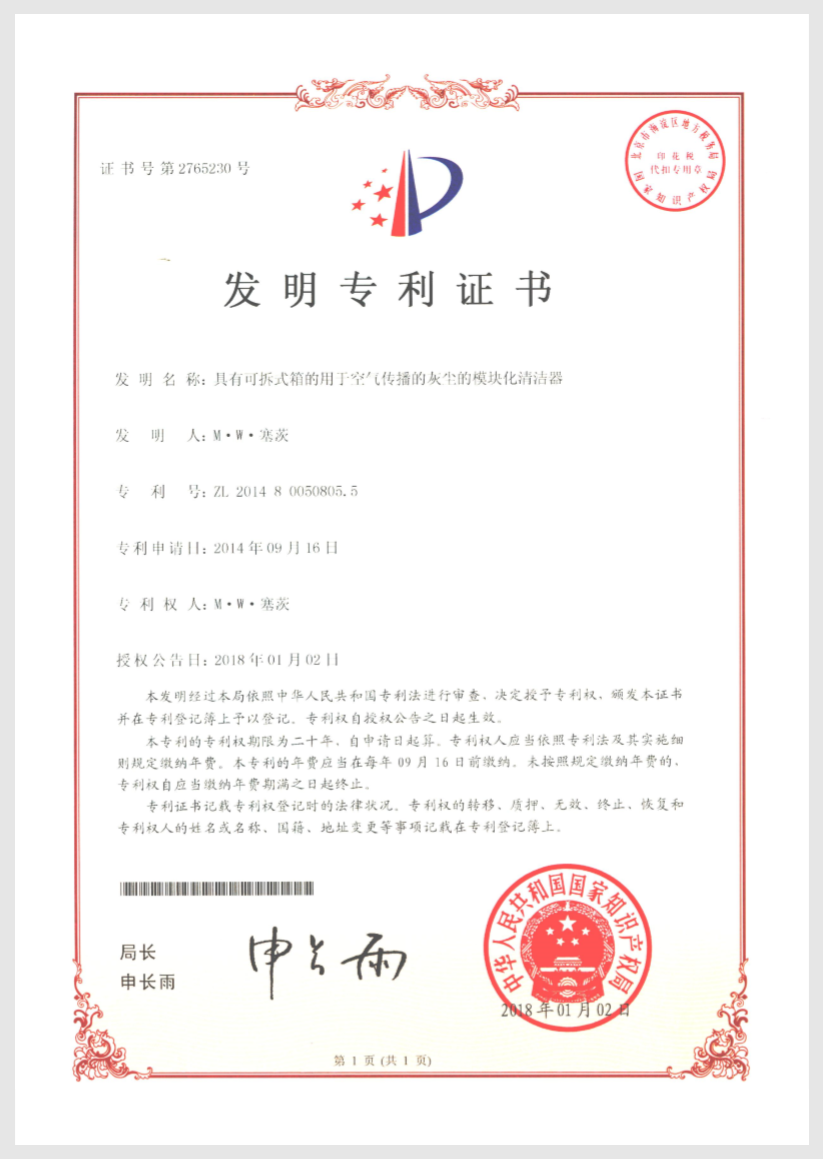 FOLLOW US
We regularly post new articles on Linkedin and you can find all our videos on Youtube.