A Hazardous Waste Dust Collector for Asbestos Abatement and Asbestos Removal Projects
INDUSTRIAL DUST COLLECTOR MANUFACTURERS
SMARTBOX

®

TECHNOLOGY ELIMINATES ON-SITE FILTER CHANGE-OUTS
AND DUST HANDLING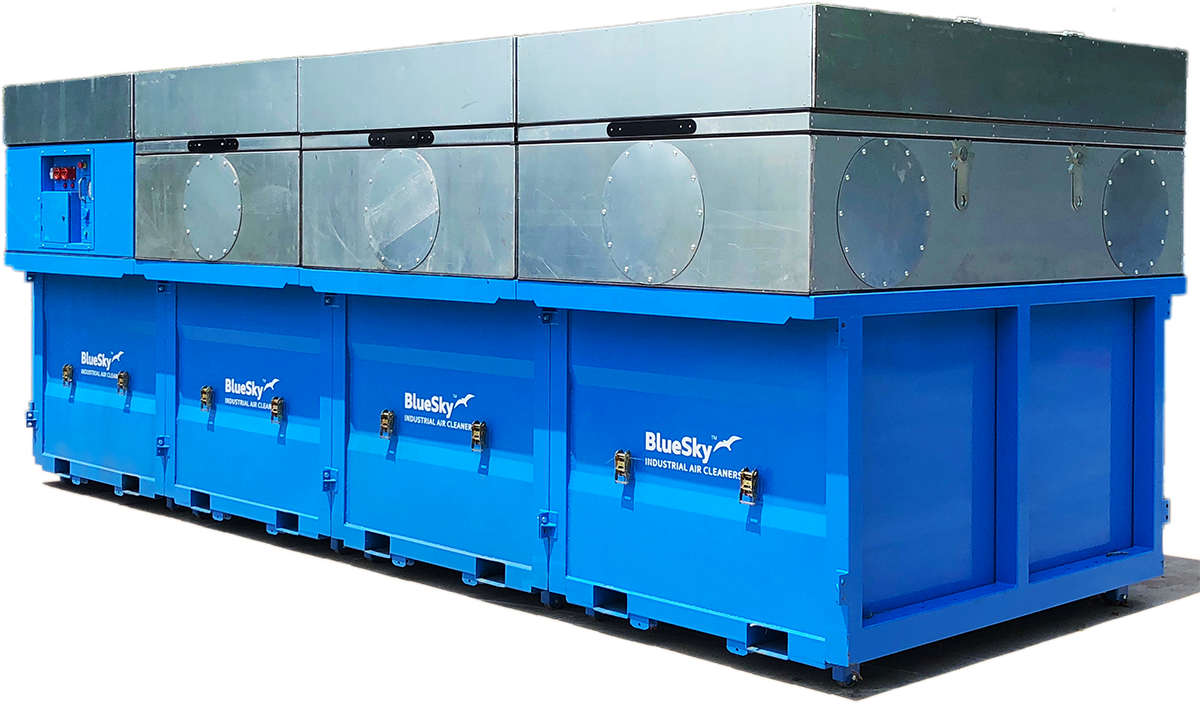 A Hazardous Waste Dust Collector for Asbestos Abatement and Asbestos Removal Projects
INDUSTRIAL DUST COLLECTOR MANUFACTURERS
SMARTBOX

®

TECHNOLOGY ELIMINATES ON-SITE FILTER CHANGE-OUTS
AND DUST HANDLING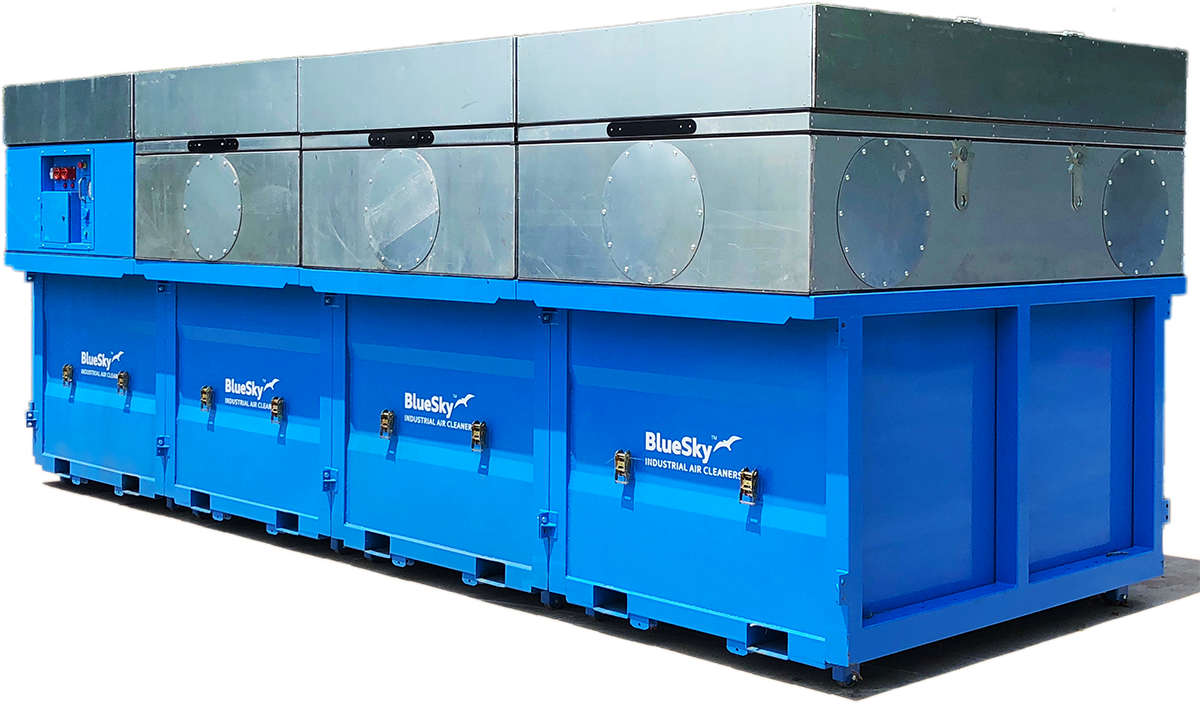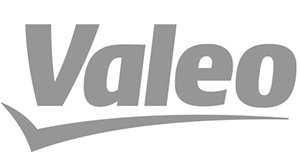 An estimated 26%–53% of COPD can be attributed to occupational exposures
National surveys have shown that exposure to dust, grain dust, organic dust, inorganic dust, fumes, hydrogen sulfide, diesel exhaust, environmental tobacco smoke, and chemicals increases the risk for COPD morbidity and mortality. — CDC (Centers for Disease Control)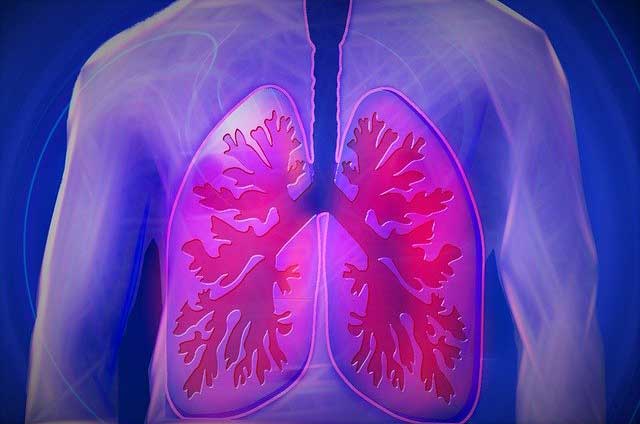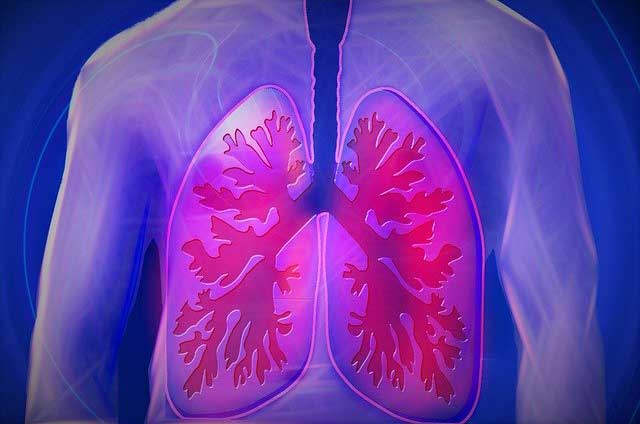 Asbestos abatement & removal dust collector
Pressure differential containment system
BlueSky® Air Cleaners are self-contained dual-stage dust collectors ideally suited for asbestos abatement activities. A BlueSky® dust collector, which effectively functions as pressure differential unit, is capable of withdrawing large volumes of contaminated air from a contained workspace, thereby fully meeting the requirements of a pressure differential containment system. Typically, such an area is maintained at a continuous negative-pressure to eliminate the risk of the contaminant leaking into the surroundings and the work can, therefore, take place WITHOUT cross-contamination.
The methodology of the pressure differential containment system is to seal the majority of air-leakage paths so that the negative pressure is easily maintained. Typically, for any containment work area, a MINIMUM of five (5) air changes per hour is recommended to reduce the concentration of dangerous fine fibers and particulates, and effectively improve the air quality and potential contamination (settling of fibers) in a work area.
Transportation of a BlueSky

®

dust collector
BlueSky® Air Cleaners can be transported by a standard roll-off truck.
Primary and secondary (HEPA) filtration
A BlueSky® dust collector configured for hazardous waste is equipped with first stage primary filters (Merv 16), and second stage HEPA filters (H13).  In such a dual stage configuration, 99.97% of airborne asbestos fibers are filtered and retained within the collector. Further, in the unlikely event of a seal or filter failure, the use of primary AND secondary filters (both under negative pressure) prevents the uncontrolled asbestos fiber release.
NOTE: ONCE THE ASBESTOS ABATEMENT OPERATION HAS BEGUN AND THE NEGATIVE PRESSURE CONTAINMENT HAS BEEN ACTIVATED, THE NEGATIVE PRESSURE SHOULD BE MAINTAINED CONTINUOUSLY UNTIL THE ABATEMENT IS COMPLETE AND THE AIR MONITORING REPORTS INDICATE THE AREA HAS REACHED CLEARANCE CRITERIA.
Estimating number of BlueSky

®

dust collectors
To determine the number of BlueSky® dust collectors required, the containment volume (in cubic feet) is calculated by multiplying floor area by ceiling height. The total ventilation requirement for the containment, in cubic feet per minute (CFM), is then determined by dividing the volume by twelve (12).
Since each BlueSky® dust collector is capable of 20,000 CFM, the number of BlueSky® pressure differential units needed will then be determined by dividing the ventilation requirement (CFM) by 20,000.
Ideally, there should be at least one additional unit on site as a backup in case of a unit service requirement.
Positioning the dust collectors
A unit should typically be located away from the air entry routes to establish the longest possible airflow path. Air-moving auxiliary fans may be placed within containment workspaces to further circulate air and direct contaminated air out of stagnant zones.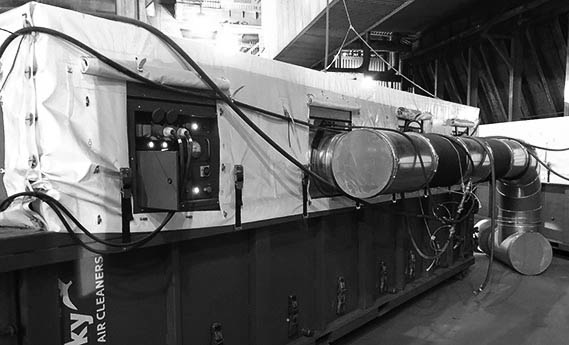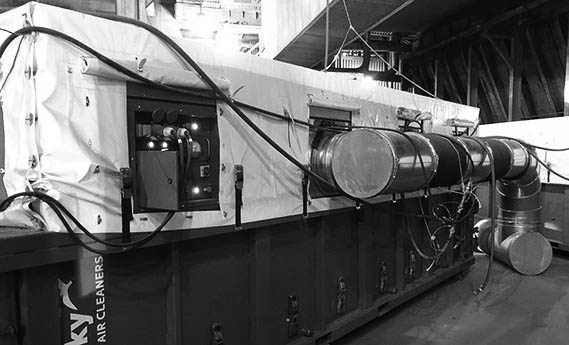 When the final inspection and results of the final air tests have indicated the work area has been completely decontaminated, the pressure differential units may be safely turned off and removed/relocated.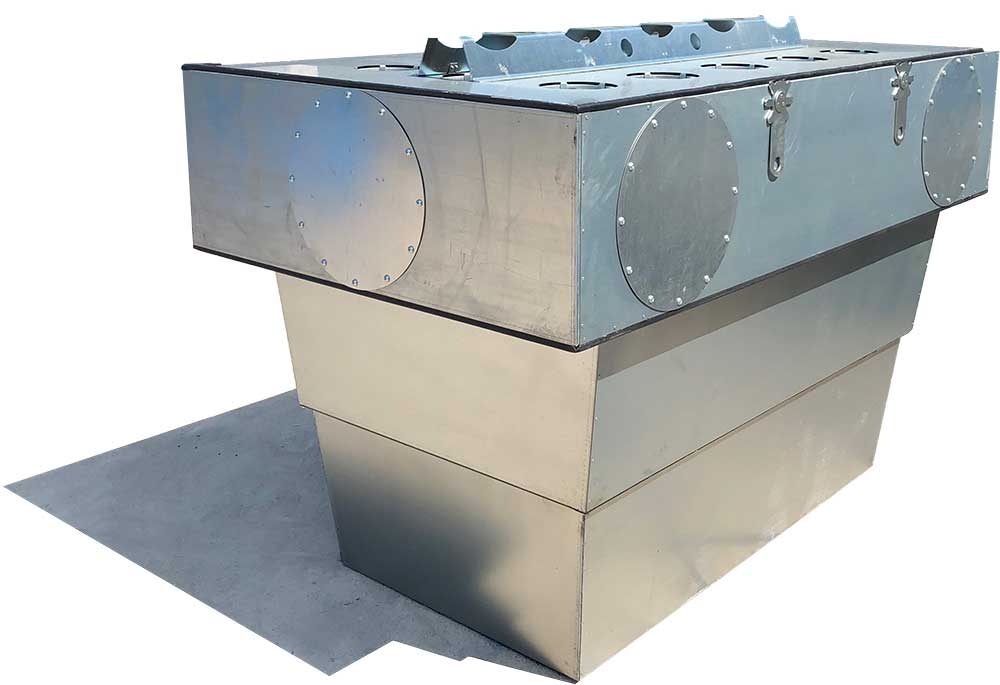 SmartBoxTM inlet-covers should be reinstalled once ducting is removed to ensure effective sealing of BlueSky® dust collector inlets.
Disposal of SmartBox

TM

modules
BlueSky® dust collectors incorporate a unique patented system called SmartBoxTM technology. A SmartBoxTM module effectively ensures that the collected hazardous asbestos fibers do not pose a new threat to service personnel. The SmartBoxTM module is the dirty part of the dust collector. It contains the asbestos dust and contaminated filters. It's removed and discarded as hazardous waste.
SmartBoxTM modules may be transported in open trucks. They should be labeled by the abatement contractor with the same warning as the solid waste disposal bags. A SmartBoxTM must be treated and disposed of in accordance with the appropriate asbestos waste disposal guidelines.
Since a correctly sealed SmartBoxTM module is a steel enclosure, the transportation vehicles will NOT need to be specially decontaminated, and the clothing worn by the servicing crew will not need to be included in the disposal process. 
Discover how SmartBoxTM technology can help your company. 
Dust collectors, short-term & long-term rentals
We offer industrial dust collectors as short-term rentals, as well as long-term rentals. Each size in the BlueSky® Gladiator® line-up is expandable, even after it has been put in place. This is done by simply adding another section. This need may arise when a project unexpectedly requires HEPA filtration or when a project needs to handle more dust than anticipated.
(+1) 832 510 1140— United States
Occupational Safety and Health Association (OSHA)
- Asbestos, General Industry - 29 CFR 1910.1001
- Asbestos - 29 CFR 1910.1101
- Asbestos, Construction Industry - 29 CFR 1926.58
- Respiratory Protection - 29 CFR 1910.134
- Access to Employee Exposure & Medical Records – 29 CFR 910.20
- Hazard Communication - 29 CFR 1910.1200
- Specifications for Accident Prevention Signs & Tags - 29 CFR 1910.145
U.S. Environmental Protection Agency (EPA)
- Asbestos Abatement Projects: Worker Protection – 40 CFR 63.120-126
- Friable Asbestos-Containing Materials in Schools: Identification and Notification - 40 CFR 763.100-119
- National Emission Standards for Hazardous Air Pollutants (NESHAP) - 40 CFR 61 - Subsection A, General Provisions and Subsection M, National Emissions Standard for Asbestos
- Asbestos Hazard Emergency Response Act (AHERA) - 40 CFR 763 Part III
State and Local Regulations
All current applicable state and local regulations which are in effect at the time of bidding the asbestos abatement project, and which have a direct bearing upon the project, will be included and incorporated by reference and made a part of the contract document. In addition to all applicable regulations pertaining to asbestos, Contractor will also be required to comply with all applicable hazard communication and right-to-know laws which have not been preempted by the federal hazard communication standard as described in 29 CFR 1910.1200.
About Us
BlueSky® Global LLC is currently the only company in the world that manufactures and distributes patented* Industrial dust-collection systems equipped with SmartBox®  Technology.

Because of the worldwide trend of tightening environmental laws, this patented* solution has been hailed as the most practical and cost-effective on the market today.
*includes Europe, China, India and other countries
For all inquiries, use contact form or call:
(+1) 832 510 1140 — United States
If lines are busy please text or email
FOLLOW US
We regularly post new articles on Linkedin and you can find all our videos on Youtube.