A HEPA dust collector can
legally return cleaned air
back into the workplace
Greatly improved air quality

Substancial savings on heating and cooling costs

No permits are required because a BlueSky dust collector, set up to return cleaned air, does not interact with the outside
A HEPA Dust Collector with an Integrated Disposal System
Up to 60,000 SCFM Airflow Rate & 6 Tons of Dust Capture Capacity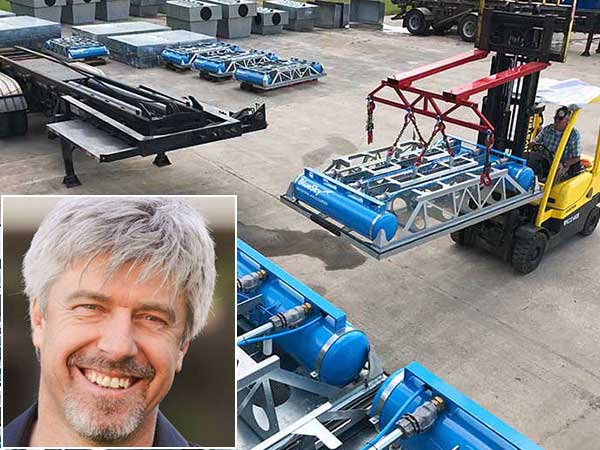 Industrial HEPA Dust Collector
"Clean air is just the beginning. HEPA filtrated air for the workplace is such a no-brainer. The right thing to do for the environment and for worker's health, but economically, it's the only thing to do.
Heating & Cooling Cost Savings
Cost savings are great. However, even more important is risk management. A Hepa dust collector helps you stay ahead of the ever-tightening laws and regulations that govern indoor air quality.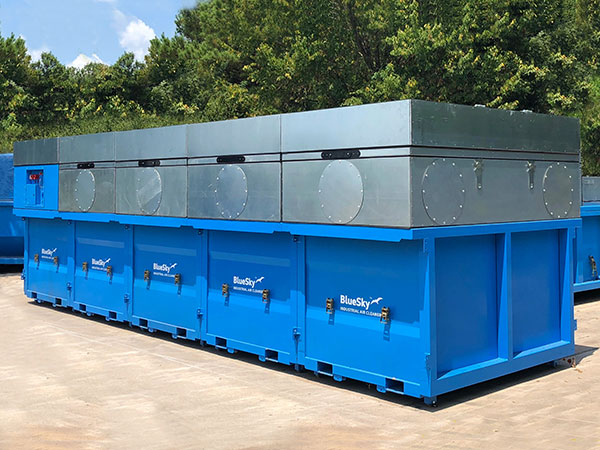 An overlooked benefit of installing a HEPA enabled dust collector that returns cleaned air back into the workplace is that there is no permit requirement (no interaction with the outside)."
— Michael Seitz, CEO BlueSky Global
Should a $4.69 billion verdict in a baby powder case worry you?
Read this important Linkedin article on how the lawyers are getting involved in workplace air quality.
A HEPA dust collector can...
legally return cleaned air back into the workplace. When a HEPA dust collector is set up to do that, no permits are required. Furthermore, cost savings on heating and cooling are substantial.
However not all HEPA dust collectors are created equal. A BlueSky dust collector outfitted with a HEPA filtration module is different because it's an integrated dual-stage HEPA filtration system. It operates under negative pressure.
Others may offer non-integrated HEPA filtration, on the outside of the machine, the high-pressure side, which is inefficient and unsafe. Swapping out regular filters for Hepa rated filters doesn't work. HEPA filters cannot be used as primary filters, it will destroy them.
Greatly Improved Air Quality
Heating and Cooling Cost Savings
Clean air & energy savings — Find out how we can help



FOLLOW US
We regularly post new articles on Linkedin and you can find all our videos on Youtube.